A Bunch of Local Brands Are About to Disappear From Whole Foods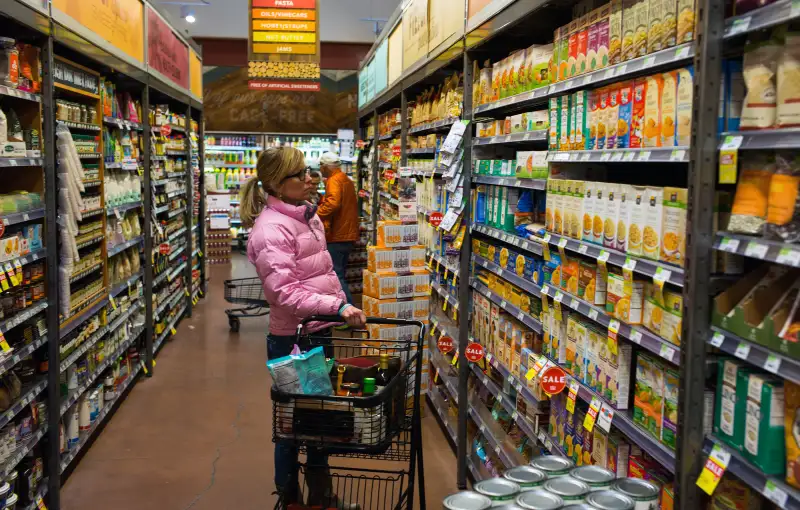 Robert Nickelsberg—Getty Images
Now that Amazon owns Whole Foods, the supermarket chain is taking steps to boost efficiency and centralize decisions about what products it sells—and the takeaway for shoppers is that the selection of smaller, independent brands is likely to shrink.
Whole Foods has traditionally allowed regional offices or even individual stores to decide what products were stocked on the shelves. An Entrepreneur story from 2012 explains that many mom-and-pop brands pitched themselves to individual Whole Foods stores—often, after building their reputations at local farmers markets—and expanded to more locations if sales took off.
But even before Amazon purchased Whole Foods, the grocery seller "shifted many of its purchasing decisions to its national office, taking some power out of the hands of its regional offices," the Omaha World-Herald reported last spring.
Amazon, renowned for its relentless focus on efficiency and a strategy of lowering prices to win market share, is now calling the shots, and analysts say there will be an even bigger push for centralized control. The Wall Street Journal reports this week that, among other changes under Amazon ownership, independent brand advocates who set up displays and chat up customers to promote their products will soon no longer be allowed in Whole Foods' stores. Executives at Whole Foods' headquarters in Austin, Texas, will also choose a higher percentage of the items that wind up in the chain's 470 stores around the country.
What this means is that the product selection will be more consistent no matter if you're at a Whole Foods in Maryland, Minnesota, or Mississippi. It will also probably be much harder for small independent brands to break into Whole Foods, and shoppers will find fewer local products and quirky surprises at different stores.
"This is a major inflection point," Jay Jacobowitz, president of Retail Insights consultancy firm, told the Journal. "The product mix at Whole Foods will shrink. The niche lines will trickle out to other grocers."
In fact, Whole Foods' shift will make it more like other larger conventional supermarket chains, which stress standardized product selection and centralized decision-making power. This more efficient approach allows them to offer groceries at cheaper prices. That's something that Whole Foods has also been trying to do: On the first official day under Amazon ownership, Whole Foods cut prices nationally on certain items, like apples, avocados, ground beef, and organic butter.
Studies show that Whole Foods remains very expensive overall compared to grocery sellers like Walmart and Aldi, however.
The challenge ahead for Whole Foods is to figure out a way to keep lowering prices, without entirely losing the independent feel, healthy focus, and special selection of products that set it apart from the competition and helped build a loyal base of shoppers.