Whole Foods Just Slashed Thanksgiving Prices — And Amazon Prime Users Get Even Better Deals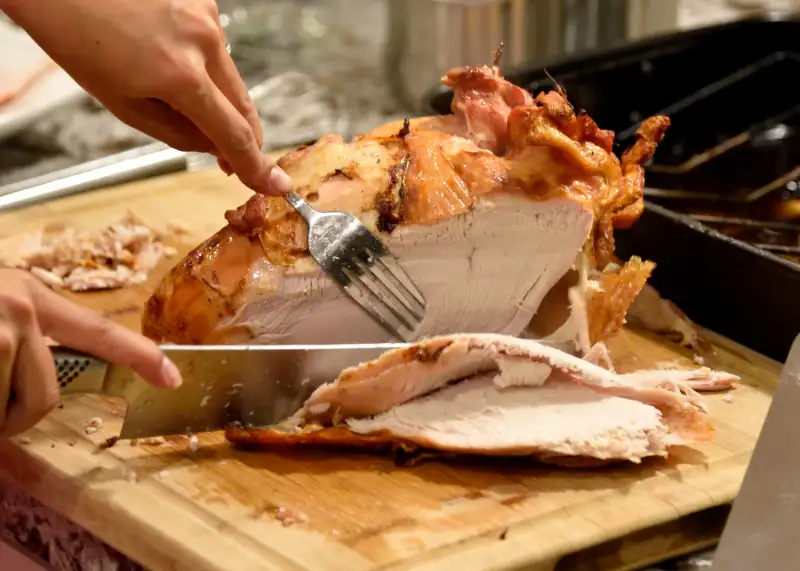 Richard Theis / EyeEm—Getty Images/EyeEm
This Thanksgiving, Whole Foods shoppers can be thankful for Amazon.
The mega-retailer, which acquired Whole Foods in August, announced Wednesday that it's lowering prices on several holiday staples, including turkey, canned pumpkin, broccoli, salad mixes, Russet potatoes and sweet potatoes — all just in time for Thanksgiving feast preparations.
Under the promotion, organic turkeys will sell for $3.49 per pound, and antibiotic-free turkeys will sell for $2.49 per pound, according to a release. Amazon Prime customers — who the company has been saying for months will enjoy enhanced discounts at Whole Foods — can purchase the birds for $2.99 per pound and $1.99 per pound, respectively.
Amazon did not specify price reductions on other items.
In addition to Thanksgiving necessities, Amazon is also dropping prices on everyday groceries, including chicken breasts, shrimp, beans, rice, broths, eggs, milk and yogurt. There may be more where that came from, too: In the release, Whole Foods CEO John Mackey says the discounts are "just getting started."