Why Are There So Few Houses on the Market?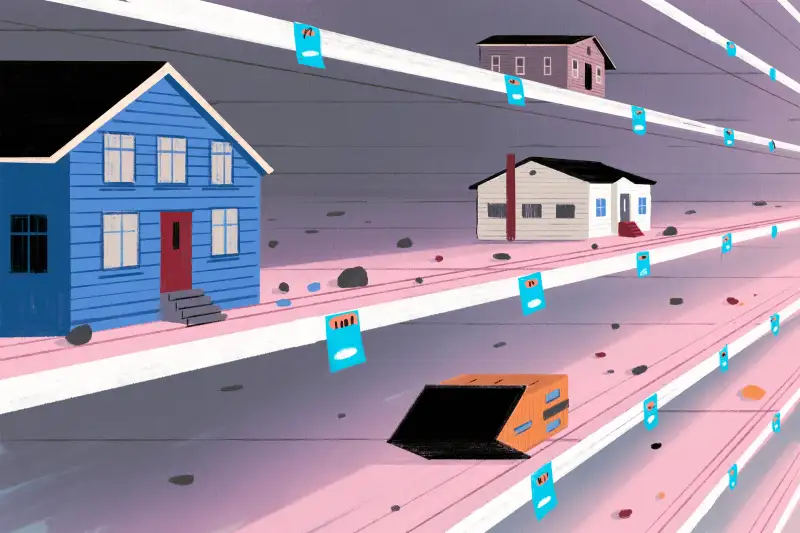 Prospective homebuyers crossing their fingers and hoping for some good news are facing yet another frustrating reality: There just aren't enough houses for sale.
Before the pandemic, there was already an estimated shortfall of about 4 million homes. By the end of 2022, that number had increased to 6.5 million, according to research from Realtor.com.
High demand and historically low mortgage rates accelerated the inventory decline; buyers throughout the country had to pay a premium to seal the deal on their new homes. These days, interest rates have crept back up, but real estate listings haven't. Both existing and new construction homes are scarce right now, leaving would-be buyers with few options. (Case in point: this year's abnormally sluggish spring buying season.)
Lisa Sturtevant, chief economist at Bright MLS, says the U.S. housing market is suffering from a supply problem — with long-lasting implications.
"What we need is more inventory," she says.
This has been a long time coming
In the years leading up to the 2008 financial crisis, single-family homes were built at a rate of 1.3 to 1.5 million units per year — fueled, in large part, by builders and developers looking to capitalize on the home sale boom of the early 2000s.
When the housing bubble burst a few years later, a glut of unsold homes crowded the market. Builders became hyper-focused on unloading their current stock of empty homes, and the construction of new residential properties dropped to about half a million homes. At the same time, there were so many houses on the market from sellers in distress that home values fell by more than 30%. Millions of people lost their homes to foreclosure, and many houses sat vacant, or sold at rock-bottom prices, for years.
When home sales started to recover in 2011, builders were much more conservative with the inventory they added to the market, which led to a lag between the number of homes for sale and the number of people who wanted to buy one. That gap widened after the pandemic hit: Buyers flocked to the market to take advantage of low mortgage rates and snapped up homes at breakneck speed, which created even more scarcity.
Now, homeowners who want to sell their house and buy a different one face a dilemma. Current mortgage rates are hovering between 6% and 7% — which, for many, is twice as high as the rate on their current property. According to a recent survey by Realtor.com, 82% of these seller-buyers feel "locked in" by the rate they're currently paying.
"So many folks refinanced [during the pandemic], they're not enticed to move out of their homes when they've got a 2.75% mortgage rate," Sturtevant says.
New inventory is critical to a market recovery
Right now, new listings are down 25% year-over-year. And in the words of a recent report from Redfin: "Buyers can't buy if sellers won't sell."
When housing demand outstrips inventory, it translates to a lack of available homes and a spike in competition (and prices) for the paltry few homes that are on the market.
Alec Hartman, CEO of the homebuilding company Welcome Homes, says demand is likely to continue to go up, at least for the foreseeable future. Millennials are now in their prime homebuying years and have bought more houses over the last few years than any other age group.
The question now, according to Hartman, is whether enough inventory will be added to the housing market to make buying a home affordable again — for millennials or otherwise.
If that doesn't happen, we could see the return of bidding wars just as brutal as those buyers faced during the pandemic, and sky-high home prices to boot.
More from Money:
Home Prices Just Had Their Biggest Decline Since 2012
Rent Forever: The Share of Millenials Who Say They'll Never Own a Home Is Surging
Here's Who Benefited the Most From Homeownership Over the Past 10 Years