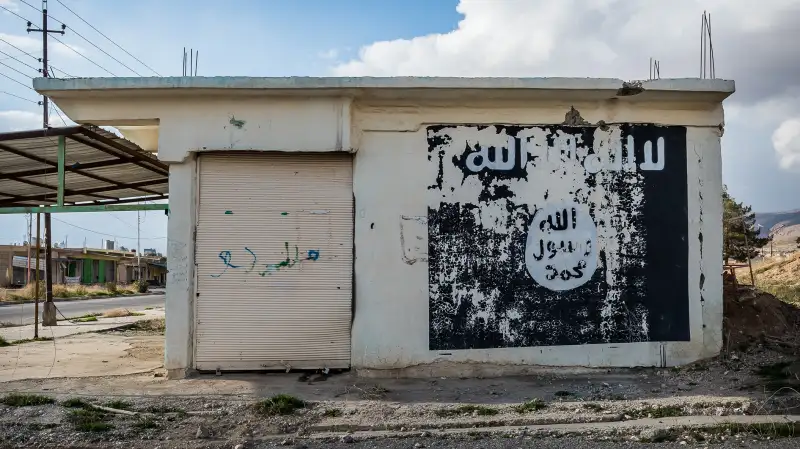 Once an economic powerhouse whose head-spinning ascent from terrorist cell to wealthy caliphate shocked observers around the world, the Islamic State today is hurting under the strain of a budget depleted by mismanagement and military strikes.
Just a year ago, according to a news analysis out Tuesday from CNN, ISIS had cash on hand and revenues of at least $1.5 billion. But with between four and five million people living in territory under its control roughly the size of Belgium, the Islamic State needs a large amount of money to govern. And that doesn't account for the costs of waging an ongoing war with the Syrian regime and various rebel factions.
Since those heady days the financial outlook for the Islamic State has darkened considerably. The price of oil—a major source of ISIS income estimated at around $500 million a year as of late 2014—has plummeted. More importantly for ISIS, targeted strikes by coalition forces against the Islamic State's oil producing infrastructure and smuggling networks have severely curtailed ISIS' ability to refine and sell oil.
During its period of astoundingly rapid territorial expansion ISIS made considerable money from ransom payments—about $20 million in 2014, according to the U.S. Treasury Dept.—and pillaging, but those revenue sources have been cut back significantly, ISIS' territorial advances having been largely halted and in some cases reversed. Tax revenues, another major source of income for the Islamic State, have decreased sharply as people—especially higher earning professionals like doctors and engineers—have fled the territory under ISIS control.
Facing declining revenues and continuing costs late last year, ISIS was forced to slash by half what it pays fighters. The Islamic State's increasing isolation, when combined with its ongoing costs and falling traditional sources of revenue, is likely to lead to yet more pressure on ISIS, with resulting inflation and shortages and "increased emphasis on force to retain control," reports CNN.