Why Labor Union Members Like Trump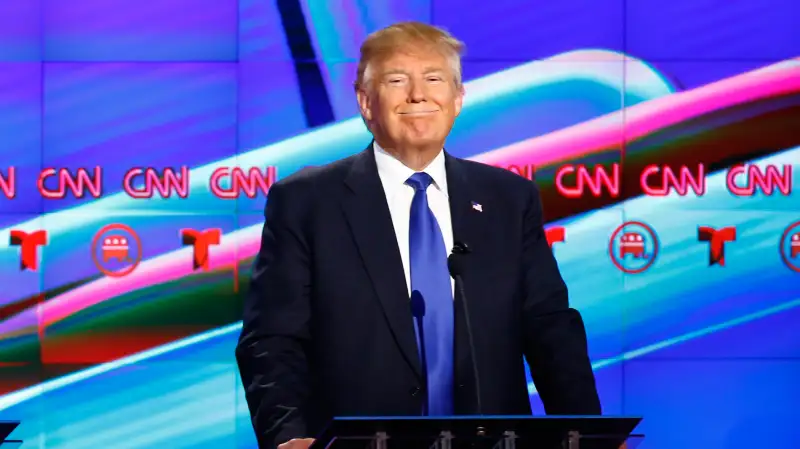 The success of Donald Trump's blustery, ill-tempered and unpolished campaign for president has left the political class scratching its collective head, but there's at least one unlikely factor that unites many of the billionaire's GOP supporters: union membership.
In a Massachusetts poll released Saturday, for example, Trump drew supporters roughly evenly across all demographic groups, The Boston Globe reports, but won the support of 54% of likely GOP primary voters from union-member households, with Ohio Governor John Kasich coming in second at 16%. Trump's support in non-union households falls to 41%, with Marco Rubio at 21% in second place.
The support Trump has drawn from union members hasn't come as a surprise to union leaders themselves.
"There is deep economic anxiety among our members and the people we're trying to organize that I believe Donald Trump's message is tapping into," said Mary Kay Henry, president of the mostly-female, racially diverse and otherwise leftist Service Employee's International Union.
Read Next: Where the Presidential Candidates Stand on Money Issues
Though Trump's fierce anti-illegal immigration rhetoric and bombastic policy proposals—such as the building of a tall wall along the Mexican border to be paid for by Mexico—speak to the anxiety of many working class people who contend that illegal immigrants create an oversupply of unskilled labor that depresses wages, immigration isn't the only policy area where the Donald resonates with workers.
On Meet the Press last fall, AFL-CIO President Richard Trumka, a democratic power broker, conceded of Trump's vague lambasting of bad trade agreements between the U.S. and other countries, that "probably every [union member] that hears him say it's a bad trade deal…they say amen that bad trade deals are bad for the country." Trump opposes the Trans-Pacific Partnership (TPP) trade deal between the U.S. and other Pacific rim countries, a position he shares with few in the Republican establishment but many in the labor movement.
Whether Trump's blue-collar appeal is strong enough to cross party lines and play out in a general election remains to be seen.