Sorry Millennials, You Can't Blame the Economy for Why You Live with Your Parents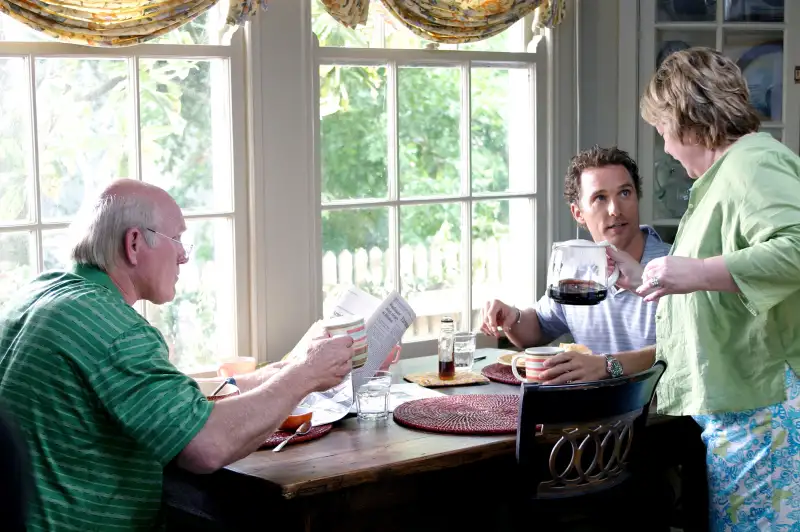 Everett Collection/Paramount
At first glance, it might seem likely that the economy and a lackluster jobs market would be directly responsible for the boomerang phenomenon—in which young people move back in with their parents after college, or perhaps never leave their childhood homes in the first place. After all, the number of young Americans living with their parents spiked during the Great Recession and the years that followed.
In the spring of 2011, 5.9 million Americans ages 25 to 34 lived with their parents, compared with 4.7 million before the recession. What's more, according to a 2012 Pew Research Center study, 63% of Americans ages 18 to 34 said they knew someone who was forced to move back in with their parents "because of the economy."
And yet, as a new FiveThirtyEight analysis by Ben Casselman points out, the economy is not responsible for boomerangers moving back in with their Baby Boomer parents—not entirely anyway.
Read Next: 10 Things Millennials Won't Spend Money On
If the economy was directly to blame for the trend, then we would be seeing more millennials move out of the nest lately, what with the economy recovering and unemployment dropping for years. Instead, the percentage of millennials living with their parents has continued to rise, recently reaching the highest rate since 1940. The latest report noted that more millennials live with their parents than a spouse or partner.
"The recession wasn't what led millennials to move back into their old bedrooms," Casselman explains. "Rather, long-run shifts in demographics and behavior have been pushing them in that direction for decades."
Millennials are getting married and having children later in life than previous generations. Remove marriage and kids from the equation, and there's much less incentive for a young person to feel compelled to buy a house or even to find a place to rent. For that matter, since millennials seem to get along better with their parents than previous generations, continuing on with mom and dad as roommates not only makes financial sense, it can be pretty awesome, many members of Gen Y maintain.
Perhaps most importantly, even with an improving economy and better career opportunities, young people today are stuck in the nest because of two obvious factors, Casselman explains: "more debt and higher rent." If you're struggling to pay back student loans, you face soaring rental rates, you don't have the need for extra space because of a spouse or child, and you have parents that will welcome you back home, then why wouldn't you return to your childhood bedroom?
Read Next: 5 Signs That Millennials Are Turning into Boring, Responsible Grownups
The truth is that in many cases nowadays, heading back home makes perfect sense, regardless of how the economy is faring.