Housing Market Forecast: Will Home Prices Drop in 2023?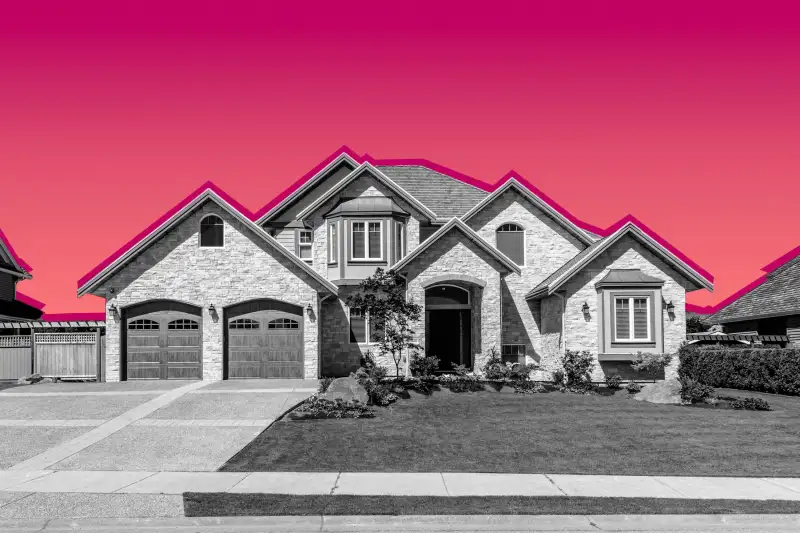 The spring homebuying season has come and gone. And while it wasn't a complete bust, it certainly didn't meet the projections real estate professionals had hoped for.
Looking ahead to the rest of the year, housing experts are revising their early forecasts for the 2023 market to reflect a less rosy view. The question on everyone's mind is the same: When will things go back to normal?
There's no crystal ball to tell us what lies ahead, but here's what industry experts predict will happen in the back half of 2023.
Home sales
No one expected home sales to keep up the torrid pandemic pace of over 5 million homes sold annually. Experts' initial forecast for 2023 predicted sales would drop between 7% and 16% from last year. With mortgage rates staying well above 6% (and seemingly on their way back to 7%) and more buyers staying on the sidelines because of the lack of affordability, those forecasts hit the nail on the head.
"The second half of the year is shaping up to be fairly boring with very little prospect of sales shifting up or down through the rest of the year," says Taylor Marr, Redfin's deputy chief economist.
The expectation continues to be that home sales will decrease to an annualized pace of between 4.2 million to 4.5 million homes, or about 16% below 2022's pace.
The one bright spot in the sales department is new construction homes. The supply of existing homes is low, so homebuyers are increasingly turning to new builds. Plus, builders are offering several incentives, from rate buydowns to price discounts, that make a new home purchase more attractive — and affordable.
According to the U.S. Census Bureau, sales jumped by more than 12% between April and May (the third consecutive month of increasing sales). Compared to May 2022, sales increased by a whopping 20%.
Mortgage rates
When mortgage rates dropped to 6.09% in early February, there was high hope they would continue to move lower or stay in the low 6% range. Some expert forecasts said rates would climb as high as 7.4%, but a few predicted they would fall to around 5.5% by the end of the year.
In any case, inflation is taking its sweet time in returning to the Federal Reserve's end goal of 2%. Add in bank failures, recession fears and a labor market that refuses to break, and you've got a perfect recipe for stubbornly-high rates.
Two more increases to the federal funds rate are likely this year, which won't help bring rates down anytime soon. Experts now believe mortgage rates will remain between 6% and 7%, slowly declining toward a range of 6.5% and 6.1% by year's end.
"That clears the way for continued tight monetary policy and generally higher mortgage rates for the near future," says Jeff Tucker, senior economist at Zillow.
Home prices
Home price growth has slowed, but the lack of enough inventory to satisfy buyer demand has kept the median home price reasonably stable at about $396,000. Nationally, home prices could end the year less than 1% lower than their 2022 peak, says Danielle Hale, chief economist at Realtor.com.
Regional markets, however, are seeing a lot of variance. Going forward, experts say, prices are likely to hold steady in more affordable markets in the Northeast and Midwest (like Boston and Chicago) while prices in the West and some "overheated" cities in the South (like Sacramento and Austin) will see prices move lower. Regardless of the region, affordability will continue to be an issue, especially for first-time buyers.
High purchase costs, low housing supply and lower rental costs are all factors impacting home sales, says Hale, causing some potential buyers to "delay buying their first home, dampening demand for home sales in the year ahead."
Inventory
There were high hopes for a rebound in the housing supply at the start of 2023, with forecasts predicting the number of existing homes for sales would jump as much as 22%. That didn't happen.
In reality, mortgage rates have stayed elevated, and would-be home sellers who bought or refinanced at 3% are deciding to stay put. The current market has about a 3-month supply of homes for sales; a "healthy" market has a 6-month supply.
Even if new listings start to come onto the market, that won't improve supply this year. Those sales, Marr says, will "likely to be pushed back to the spring selling season."
More from Money:
9 Best Home Equity Loans of 2023
A Record-High Share of Homebuyers Are Looking to Relocate Right Now
3 Sneaky Homebuying Fees You Can Negotiate Away