This Trendy Restaurant Menu Option Is a Huge Ripoff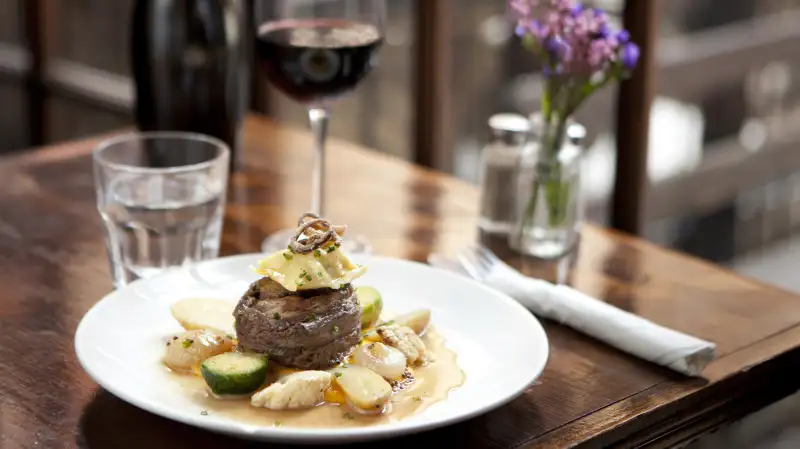 Diane Collins and Jordan Hollend—Getty Images
The vast world of fine wines can be daunting for the common civilian. The confusion and intimidation factor only escalates when professional tasters start spouting off about getting notes of leather, cardboard, blackberries, and whatnot, which is part of what makes a multi-course wine pairing menu an attractive option at restaurants. But many wine insiders say wine pairings tend to be a lot better deal for the restaurant than the patron.
"Wine pairings are a great way to get ripped off," sommelier Jill Zimorski tells The Wall Street Journal.
As Lettie Teague writes in the Journal, many diners enjoy frequent contact with a sommelier and guided lectures through a meal paired with specially chosen wines for each course. Yet restaurants like selling wine pairings for a different reason: they represent easy profits on extremely high-margin products. Some wine pairings cost $200, $400 or even more, and that doesn't include the price of food.
Because the typical restaurant-goers tend to defer to the expertise of the sommelier—that expertise is, after all, part of what they'e paying for—the sommelier has a lot of leeway to make choices. In many cases, sommeliers choose decent but inexpensive and obscure wines, and patrons have no idea how much each wine is worth, nor how much they're being overcharged in each 3-ounce pairing pour. That's a quantity well below the standard 5- to 6-ounce glass of wine, by the way.
Of course, the true value of something is what someone is willing to pay for it. If a restaurant patron would rather relax over a multi-course meal being frequently interrupted by a sommelier for a lecture about the attributes of each course and 3-ounce glass of wine, who's to say that's bad?