Reminder: Taco Bell Is Giving Away Free Tacos Today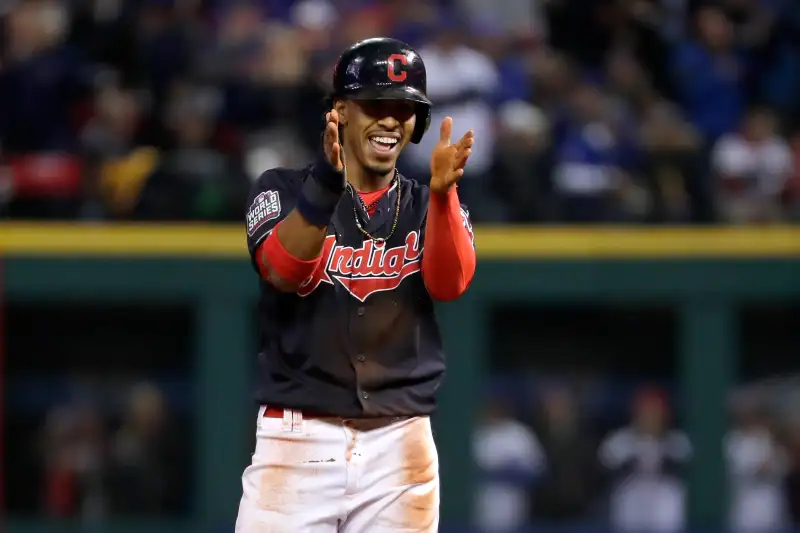 Jamie Squire—Getty Images
You can thank shortstop Francisco Lindor for winning you a free Doritos Locos taco with his stolen base in the first inning of Game 1 of the World Series Tuesday night.
As part of its "Steal A Base, Steal A Taco" campaign, Taco Bell has promised a free taco for everyone in the country when a player steals a base during any game during the championship. You can redeem your taco at any participating Taco Bell restaurant between 2-6 p.m. on Wednesday, Nov. 2., while supplies last.
Lindor's second-base steal helped the Indians shut out the Chicago Cubs, 6-0.