We Hope You Never Lose the World's Smallest USB Drive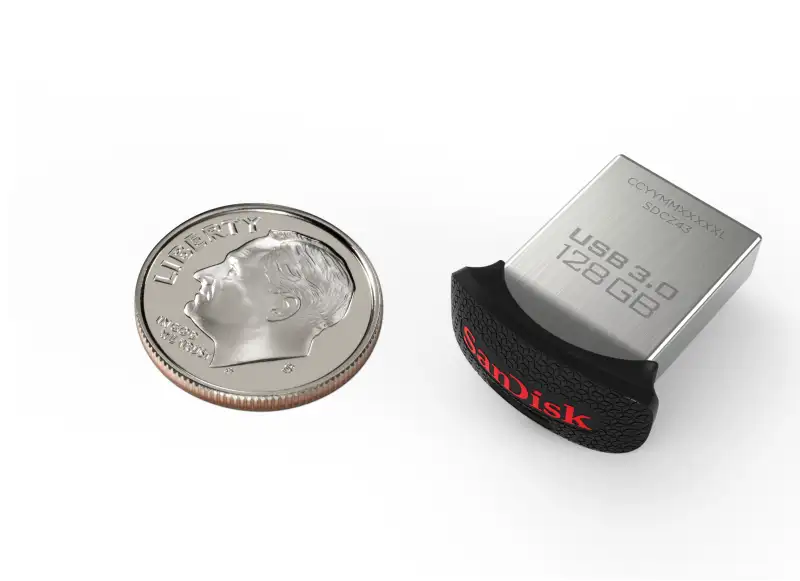 Measuring in at about the size of a dime (or, as it happens, the world's tiniest frog), a new USB drive from SanDisk can hold a whopping 128 gigabytes—despite being diminutive enough to endanger small children.
The $120 Ultra Fit USB 3.0 drive is the smallest such product you can buy, the company claims. Though there are certainly faster and cheaper (and larger-capacity) USB flash drives out there, the Ultra Fit is designed so you can just leave it plugged in to your laptop all the time, effectively expanding your hard drive.
To see just how tiny the flash drive looks next to a few everyday objects, check out Engadget's slide show.