What It's Like to Be the World's Youngest Billionaire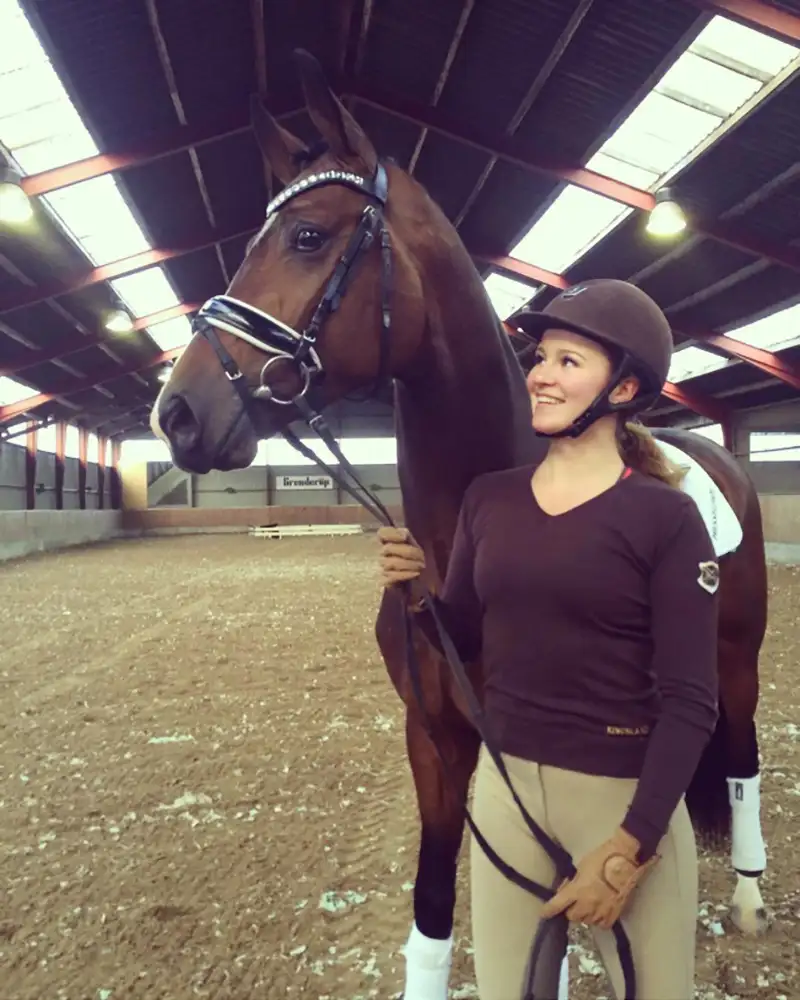 Alexandra Andresen/Instagram
When Forbes released its annual Billionaires List on Tuesday, a record 66 members of the elite club were under age 40, but the youngest of them all doesn't even come close: Alexandra Andresen, at 19 the world's youngest billionaire.
Andresen inherited her stake in her family's investment company, Ferd Holding—worth $1.2 billion today—when her father, Johan H. Andresen transferred 80% of his shares to his daughters in 2007, according to The Daily Telegraph. Her sister Katharina, 20, is the second youngest billionaire. The family company was started as a tobacco company in 1849 by Andresen's great-great-great-grandfather, though family members invested wisely and the tobacco side of the business was sold off in 2005.
And what does the Norwegian heiress do with all her riches? If her Instagram account is any indication, her life involves a lot of horse riding and eating of non-animal products. The teenage billionaire is an award-winning competitor in international dressage competitions and is currently in training for the 2020 Olympics in Tokyo.
According to the Telegraph, Andresen lives in Germany and she is dating a 24-year-old Norwegian mixed martial artist.
She's also a vegan who, in the grand tradition of vegans everywhere, likes to occasionally remind people that she is a vegan.
And, it seems, she has a pretty good sense of humor to boot.
Though she made her first appearance on the Forbes list this year, Andresen didn't make the cut for Money's list of the 10 richest women of all time. That's mostly because, with a net worth of $1.8 billion, she's just not rich enough. Additionally, our list only included female tycoons who actively managed their fortunes: Andresen would be disqualified because she doesn't (yet) play a role in running the family business.
--With reporting by Kerry Close