Hotel Company Cancels Huge Loyalty Points Giveaway Amid Fraud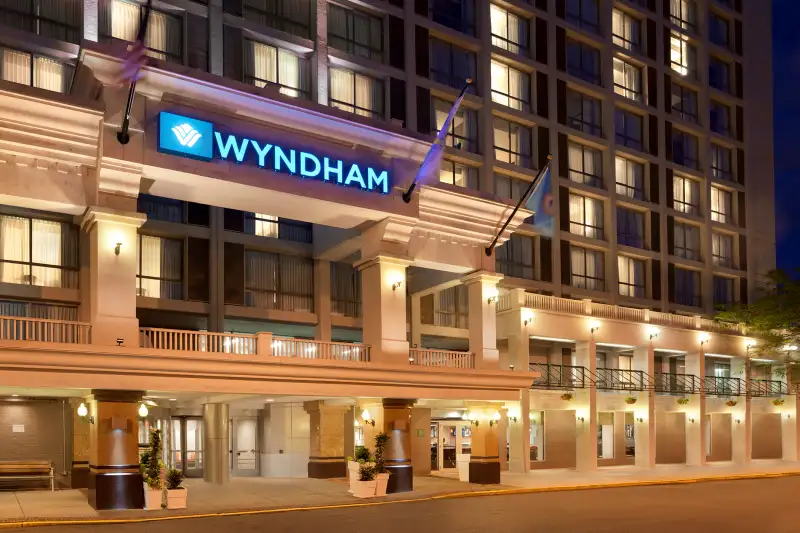 Just a few hours after announcing a massive loyalty points giveaway, Wyndham Hotels and Resorts abruptly cancelled the promotion because of "obvious and significant examples of fraud" before the offer even went live.
On Tuesday morning, Wyndham announced that it was launching a "historic opportunity," promising that people would receive four Wyndham Rewards points for every Starwood Preferred Guest point donated to charity between 12 p.m. and midnight on Oct. 11. The promotion was Wyndham's way of attempting to boost charitable donations, while wooing loyalty members over from Starwood, which recently merged with Marriott to become an even more formidable competitor in the hotel business.
Wyndham's special promotion called for participants to email two screen shots to prove their donations were legitimate—one confirming the donation, and one of the Starwood member account page showing a zero point balance. Unfortunately, the offer proved too good for fraudsters to pass up. Around noon, Wyndham abruptly pulled the plug the promotion.
"Today's Wyndham Rewards trade up was offered in the spirit of generosity. Before the offer even began, there were obvious and significant examples of fraud. Much to our dismay and disappointment, we have to cancel this promotion," Wyndham said in a statement. The company added they would donate 5 million Wyndham Rewards points to charity.
Unfortunately, some SPG members had already donated their points in an effort to cash in on the Wyndham promotion. Wyndham says that it will respond to all messages received before the promotion was cancelled, and that "we want to reward you with what you've earned." Still, naturally, many people were upset that the offer had been cancelled.
Read Next: This Hotel Loyalty Program Gives the Most Bang for Your Buck
"We're sad to have to cancel this promotion, but remain dedicated to winning your loyalty," Wyndham said as part of its statement on Tuesday.
The debacle comes soon after Wyndham was honored for having the best hotel loyalty program in the industry, according to one analysis. It also occurred as Wyndham is engaging in a tough battle for hotel customers with the newly merged Marriott-Starwood company. As part of the merger, Marriott announced two weeks ago members of both loyalty programs could link their accounts. Under the terms of the program, three Marriott Rewards points will equal one SPG Starpoint.