5 Outrageous Ways People Try to Game Online Reviews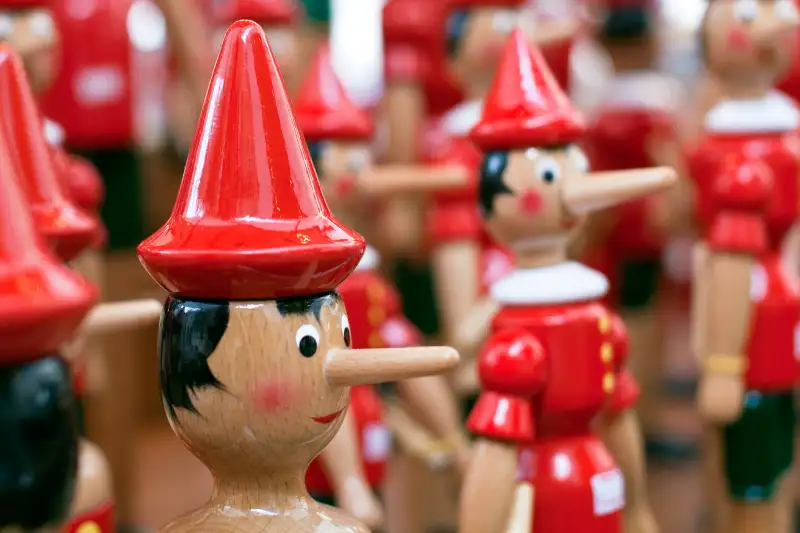 How much do user reviews and ratings matter to businesses? Consider this: According to one study, millennials trust online opinions even more than the input of people they know. In other words, online reviews matter A LOT. The consensus thinking is that a restaurant with a slew of nearly unanimous five-star ratings is a can't-miss, while only a fool would book a hotel with just a dozen reviews, 10 of them two stars or less.
Because these comments can make or break a business, it's understandable that attempts to game the system and boost one's ratings are widespread. With Yelp celebrating its 10th anniversary this week and instances of review manipulation still going viral, now seems like a fine time to recap the many ways that businesses, their customers, and even the review sites themselves have compromised the integrity of online reviews.
Threatening to Fine Negative Reviewers
The revelation that an upstate New York inn would charge you $500 if it hosted your event and any of your guests posted an negative online review went viral this week. "If you stay here to attend a wedding anywhere in the area and leave us a negative review on any internet site you agree to a $500 fine for each negative review," states the policy of the hotel, the Union Street Guesthouse in Hudson, N.Y. The move—and corresponding bad publicity—hasn't exactly helped the establishment's online ratings. At last check, the guesthouse had 1.5 stars on Yelp, with many reviews (and one-star ratings) posted after word spread about the $500 fine.
It's the latest example of businesses threatening guests or customers who dare to bash them in reviews. There is quite a long history of businesses suing individuals who have posted negative reviews on the web, and while such suits usually end up decided in favor of the reviewer, the threat of a lawsuit—or just some nasty emails—can have a chilling effect on how freely reviewers voice their opinions. Especially if they're negative.
A Consumer Reports study on online ratings services, meanwhile, criticized Google+ Local because businesses could reach out to customers and convince them to swap out a negative review for a positive one, after some cajoling and perhaps, offering a refund or making other amends. "This can skew the ratings positively," the story explained, "because assuaged customers can always delete their previously negative reviews."
Campaigning for Rave Reviews
Last week, Businessweek took note of a curious ranking in central Florida. This area, of course, is where Walt Disney World, Universal Studios Orlando, and several other premier tourist attractions are located. And yet, according to TripAdvisor reviewers, the most popular tourism attraction not only in Orlando but for all of Florida is the Stetson Mansion, an obscure 10,000-square-foot 19th century home once owned by the man credited with inventing the cowboy hat.
As you might expect, when guests have a nice time visiting the mansion, they're asked to offer their thoughts (and a five-star rating, hopefully) at TripAdvisor—which became a phenomenon as a hotel review site but has dramatically increased attraction reviews in recent years. No one has been suspected of fraudulently penning reviews of the Stetson Mansion, but it says something that Yelp discourages businesses from soliciting reviews in the manner of the mansion, due to the feeling that actively asking customers to post their opinions taints the process. (It's not like restaurants or businesses would be asking unhappy customers to write reviews, now would they?) There are also bizarre instances of hotels having so many reviews that researchers assume the management has been attempting to game the system. How? Among other things, they ask favorite guests to flood the site with five-star reviews, with the hopes that they drown out the comparatively small number of negative reviews.
Writing Blatantly Fake Reviews
For a while, the fake review business operated pretty much out in the open, with entrepreneurial, ethically questionable individuals offering their opinions (and five-star ratings) to any business that forked over a few bucks. Just last summer, Edmunds.com, the car-research site, sued a company that spammed its user review section with fraudulent reviews of car dealerships.
Hotel staffers have been busted writing reviews that praise their establishment and criticize the competition, and Yelp once unearthed a conspiracy of local businesses that agreed to post positive reviews of each other to collectively boost their ratings. A cat-and-mouse game has developed, in which fake reviewer accounts are banned from the sites, prompting them to create new accounts, attempt to post at other sites, and otherwise continue to manipulate ratings. It's enough for some consumer groups to give review sites awful reviews themselves.
Blackmailing on the Behalf of Reviewers
It's not just the businesses that are trying to work the user review system. Reviewers themselves have been known to act in a way that'll make you question the validity of any opinions you read online. "Yelpers don't have any professional protocol," David Chang, the celebrity chef in charge of Momofuku explained recently to FiveThirtyEight. "They sit down and say, 'If you don't do this, we're going to give you a bad Yelp score.' We're like, what the f***?" (For that matter, Chang had little good to say about the quality and trustworthiness of legitimate Yelp reviews: "I'm just going to come out and say: Most of the Yelp reviews are wrong. They just are.")
The (UK) Telegraph reported earlier this year that there has been a huge rise in restaurant, B&B, and hotel owners being blackmailed by customers. Essentially, they've been threatening that if they don't receive free food or wine, or perhaps a discount on their room rate, they'll bash the establishment in a TripAdvisor review. This week, Consumerist.com wrote that Yelp should reconsider its "Elite Yelper" program—in which frequent raters are given free swag and other perks—because quantity of reviews does not equate to quality, and because it opens up the door to businesses trying to bribe the elites in order to secure better reviews.
In early 2013, one company even created a frequent reviewer $100 membership program, complete with a card the user could flash when asking for a table at a restaurant or checking into a hotel. The idea was that showing such a card—dubbed "the douche card" by one pithy online commenter—would give you premium service. But what it really did was serve as a subtle threat to the business: Give me the best, or I will give you a horrible online review.
Giving Preferential Treatment to Advertisers
Over the years, the most common complaint about Yelp by businesses is that it basically forces them into advertising on the site. Doing so helps push the business up to the top of review pages, and failure to pay up allegedly means that sometimes a business's positive reviews are harder for Yelp users to see. Yelp has always disputed this characterization, but this past spring, the FTC announced that thousands of businesses have filed complaints against Yelp for its passive-aggressive advertising sales push.