Two Cantaloupes Sold for $27,000 in Japan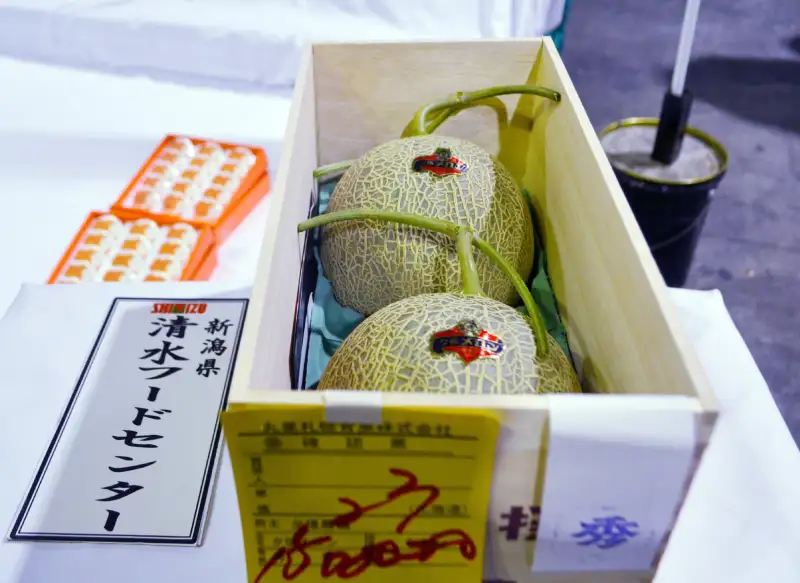 JIJI PRESS/AFP/Getty Images
A pair of Yubari melons—a type of cantaloupe—went for 3 million yen, or $27,295 dollars, at the first auction of the season in Sapporo, Japan, Thursday.
A status symbol in Japan often given as gifts to friends and colleagues to denote prestige, Yubari melons often go for a high price at the annual auction, but this years set a new record of double the price last year, Japan Today reports.
The most prized Yubari melons are perfect spheres with an extremely smooth rind and a T-shaped stalk left attached for aesthetic purposes.