Why CEO Tony Hsieh Thinks Zappos Should Disrupt Porta-Potties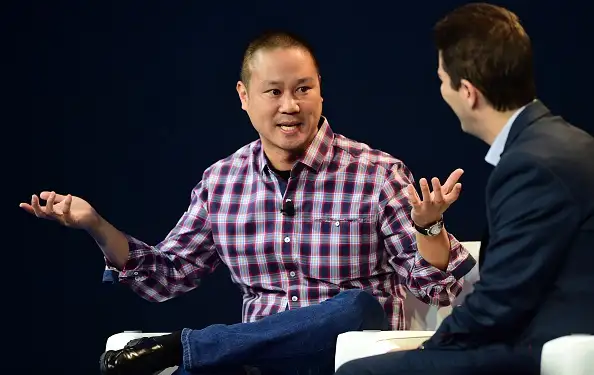 FREDERIC J. BROWN—AFP/Getty Images
The Amazon-owned e-commerce shoe-seller Zappos has a reputation for top-notch customer service and an unusual boss-free work environment. Now CEO Tony Hsieh wants to use the Zappos brand to disrupt industries well beyond retail. He started by completely destroying Zappos' organizational hierarchy.
About a year ago, Hsieh turned Zappos into what he calls a "holacracy," eliminating all supervisor positions, so the company's 1,500 employees now work with no managers. Instead, employees manage themselves as autonomous individuals within discrete decision-making groups. The goal, Hsieh told The Washington Post, is to make Zappos work more like a startup incubator than a traditional company so entrepreneurial employees can pursue great ideas without feeling stifled in the corporate bureaucracy.
"I would hope that in the future employees see Zappos as really a less risky way than just the pure entrepreneurial route to follow their passions," Hsieh said.
Hsieh sees Zappos hallmark—stellar customer service—as a foundation from which to disrupt any number of industries, from airlines to hotels to port-potties.
"It's not a great experience anywhere, but imagine if you went to a festival or something and you saw a Zappos porta-potty," Hsieh told the Post. "I mean, we've talked about how it could be as simple as there's a DJ out front so it's a port-party while you're waiting. Or it's just a really amazing, clean experience."