Automakers Are Courting Car Buyers With New 0% APR Financing Deals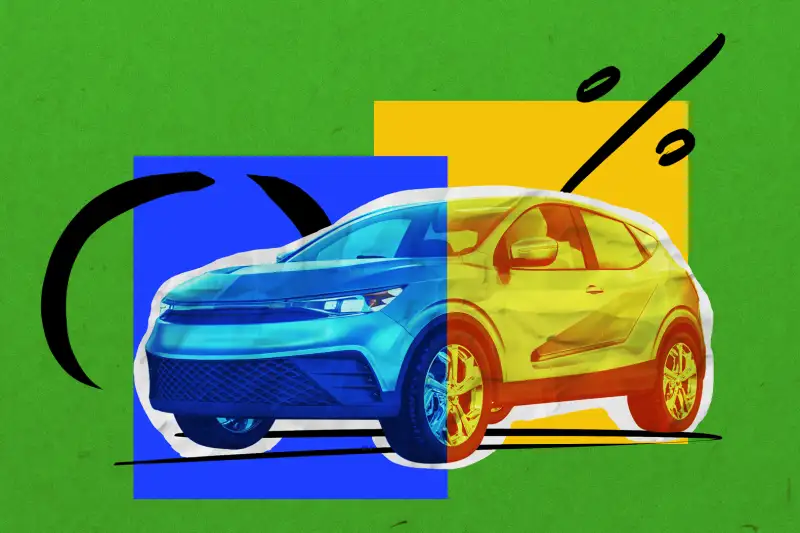 After a long and frustrated dry spell for new car deals, automakers are advertising a growing number of 0% APR financing offers. These promotions are especially attractive given that current loan rates for new cars are often above 7%, but there are pros and cons to these deals.
Usually, 0% APR financing offers come from car manufacturers' lending arms, like Nissan Finance and Chrysler Capital. How this is works is that automakers essentially buy down rates for customers with good credit who use their financing. These offers are promoted strategically to boost sales and clear inventory.
Thanks to improving new vehicle supply in the U.S., there have been a lot more 0% APR financing deals out there to consider in recent months.
Auto financing deals are frequently promoted around holidays. Ahead of Labor Day, manufacturers like Ford and Nissan are promoting 0% APR financing offers on at least 10 vehicle models and dozens more sub-2% APR deals, according to RealCarTips.com Founder Gregg Fidan, who tracks financing deals by scraping manufacturers' websites.
Car shoppers are often faced with a choice between "cash on the hood" (rebates) and 0% APR deals. Given that auto loan rates are so high in 2023, 0% APR financing deals may save you money in the long run compared to taking cash back.
"It used to be that cash back was better, but now that interest rates are a lot higher, typically I'm seeing that the low APR offers are better, especially if they're longer term offers like 48 to 72 months," Fidan says.
0% APR car deals: Are they worth it?
Georgetown University Law Professor Adam Levitin, an expert in auto lending among other research areas, explains that automakers' lending arms use subsidized financing when vehicles aren't selling well.
"That's what's going on in the U.S. auto market right now: Inventory levels have been rising back to pre-pandemic levels and with interest rates going up, consumer demand is falling," he says.
This trend should be music to the ears of shoppers who have been waiting for a good opportunity to buy. Car buying experts say 0% financing offers can be great deals if they align with your monthly budget and your vehicle desires — and if you have the credit profile to qualify.
"Anytime you can borrow money for free, that's always a good deal," says Alain Nana-Sinkam, principal at Triple Double Auto Consulting.
However, cash back rebates and financing deals are usually an either-or, so you have to do some math.
How much you could save with 0% car financing
Let's compare a 0% APR loan to a 6.5% APR loan, which is the average new vehicle rate for buyers with credit scores 670 and higher, per Experian. Assuming you finance the average amount of about $41,000, here's how much you would save in interest over the life of a loan with 0% APR, according to Fidan:
36-month loan: $4,200
48-month loan: $5,700
60-month loan: $7,100
72-month loan: $8,600
As you can see, the cost of the rate buydown to the automaker is much lower on shorter loans. That's why 0% APR financing deals are often only available for shorter-than-average loan terms, like 36 months. For many buyers, this makes the deals inaccessible because monthly payments would be out of their budgets.
A few deals are available with longer loan terms between 48 and 72 months, and Ford has the most 0% APR deals right now, Fidan says. Qualifying shoppers in parts of the country can get a 0% APR 60-month loan for a 2023 Ford Edge SUV. Nissan is also running a 0% APR 60-month offer for its 2023 Titan pickup trucks, and Lincoln has a 48-month no-interest deal on its Corsair SUV.
There are many more offers with longer loan terms lengths at 0.9% or 1.9% APR, which will still save you a lot of money compared to the average financing rates. Nana-Sinkam notes that many of the lowest financing rate offers available right now are for 2023 models as dealerships try to make space for newer cars.
"We are right in the time where the 2024 models traditionally start showing up on lots, so if there are still 2023 versions of those cars around dealers will be more eager to clear them out," he says. "They want you to buy the '23 and get that car out of there."
Additionally, he says some of the best deals in the current car market are on electric vehicles, which have piled up on dealers' lots. Ultra-low financing deals are available on the 2023 Kia EV6 (0.9% APR at 48 months) and the 2023 Hyundai Ioniq 5 and Ioniq 6 (0.99% APR at 48 months).
Drawbacks of 0% APR financing
There are several potential downsides to a 0% APR offer, including higher monthly payments (due to shorter term lengths) and the possibility of not getting the lowest purchase price.
Experts say you may not be able to negotiate as much at the car dealership if you're taking advantage of a special financing promotion.
"The problem is that the dealer might markup the sale price above MSRP or offer a lower trade-in, which will offset some of the savings on the financing," Levitin says. "So you might pay a higher purchase price, but have a cheaper loan. Whether that nets out as savings is unclear."
Dealerships sometimes have to contribute to rate buydowns, which is one reason why they'll likely be firmer on the price and may want the full sticker or more. With 0% financing deals, you're also potentially giving up a cash back rebate, which translates to a higher purchase price as well.
Lastly, it's important to remember why manufacturers offer 0% APR deals. "Typically, they're having a harder time selling these cars or maybe the inventory has built up more than they like," Fidan says.
A lot of factors can lead to an inventory buildup. It doesn't necessarily mean a car is bad, but high incentives could be an indication that the vehicle is undesirable or overpriced or simply that a competitor has an option that consumers want more. Keep that in mind and do your research before jumping on a no-interest deal for a car that you don't really want.
Manufacturers are offering low financing on a variety of popular vehicles right now, like Ford's 36-month 0% APR offer for a 2023 F-150 pickup truck in the XLT trim. The tradeoff is that the monthly payment on such a short loan would come out to about $1,200 for the $42,000 truck.
"Think about buying a house. Everybody tells us, 'Yeah, it's really smart to do a 15-year mortgage instead of a 30-year mortgage, look how much you save!' But if I can't afford a 15-year mortgage, it doesn't matter. I can't get the place," Nana-Sinkam says.
More from Money:
Owning a Car Now Costs Over $1,000 a Month, on Average
10 Best Auto Refinance Companies of September 2023