The Only Job That Pays $100 an Hour in Every State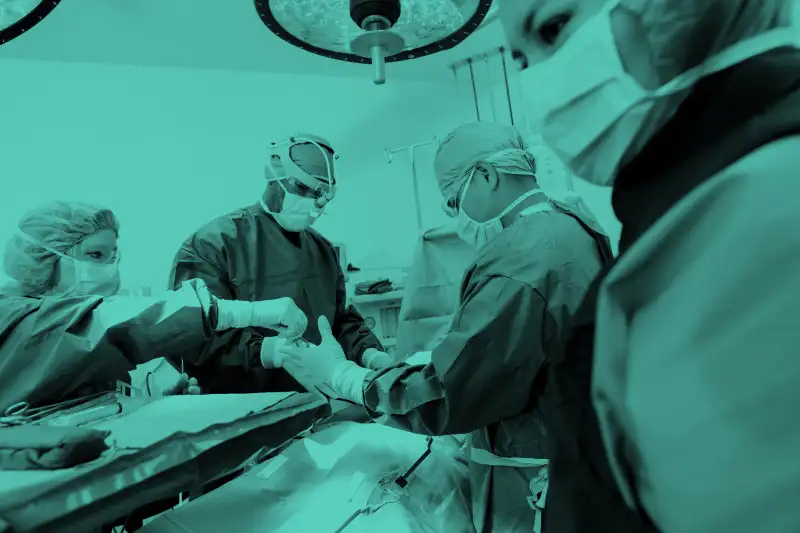 Steve Debenport—Getty Images
Want to make a hundred bucks an hour, guaranteed? You'll need a strong stomach.
Surgeons have the only job in the U.S. that pays that rate in every single state, according to an analysis of data from the Bureau of Labor Statistics' May 2017 Occupational Employment and Wage Estimates. In the U.S., surgeons can make upwards of $250,000 a year.
Here's a look at which states have the most surgeons:
Even among medical practitioners, they're an anomaly. It's the only profession that has a median hourly salary that exceeds $100 an hour in all 50 states, meaning half the surgeons in every state make at least $208,000 a year (assuming a 40-hour work week).
Nationally, 90% of all surgeons made more than $88,360 a year, which is higher than any state's median household income as of 2015. And 75% of all surgeons make more than $195,110 a year — a salary high enough to afford a home in any state.
Of course, surgeons aren't the only ones making bank in the medical field. According to the data, anesthesiology is the only profession that offers a higher national average salary than surgery, with 90% of all anesthesiologists in the U.S. making more than $123,580 a year. But broken down state-by-state, even anesthesiologists had salaries that dipped below that $100-an-hour mark in a few states, like Arkansas and Wyoming.
A surgeons' salary, like any medical profession, typically comes with debt attached to it though. In the 2018 to 2019 school year, the typical medical student is expected to pay about $60k a year in tuition, fees, and health insurance — roughly the amount they'll get paid for each of the three to seven years they're required to spend as residents right out of medical school.
And there's a huge bill just to get to that point. This year, an undergraduate four-year program — a prerequisite for medical school — will be about $35,830 a year for a private school, $25,670 a year for an out-of-state public school, or $9,980 a year for an in-state public school. Students then have to pass the $315 Medical College Admission Test (per attempt) and finally pay the multiple fees associated with each of the 10-20 applications they put in.
All said and done, the median debt for surgeons right out of medical school in 2018 was roughly $192,000, according to the Association of American Medical Colleges, which is about five times the average student debt of $37,172.
What are the most profitable jobs in the U.S. right now? Here's a breakdown: