The Rio Olympics Have Fewer Ads Than Past Games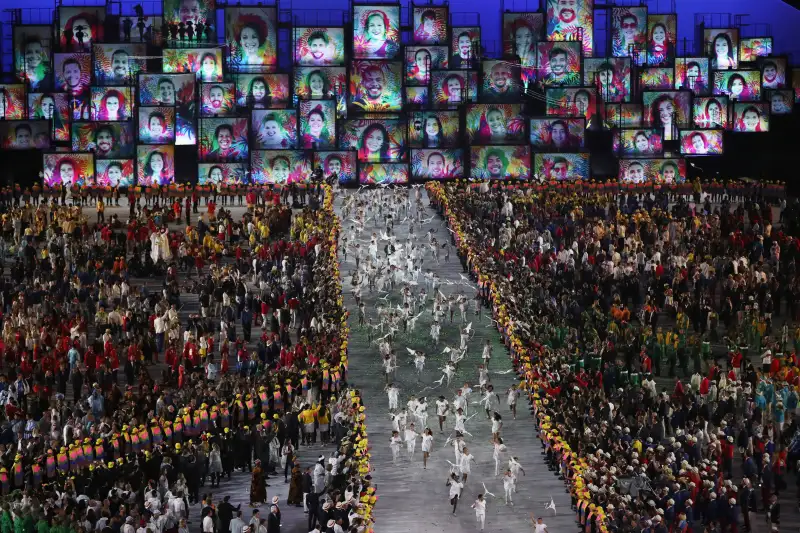 Ian MacNicol—Getty Images
During the opening ceremony of the 2016 Olympic Games in Rio on Friday, viewers took to social media to complain about the high volume of commercials that interrupted the event. However, it turns out they were actually subjected to fewer ads than they were during previous Olympic Games.
This year's opening ceremony had 19% less ad time than the 2012 Games in London, the Wall Street Journal reported. This year, there were 54 ad spots during the, amounting to 33 minutes and 45 seconds of commercials, according to statistics from ad tracker Kantar Media. During the opening ceremony in 2012, viewers watched 72 advertisements, amounting to 41 minutes and 30 seconds of commercial time.
NBCUniversal, which is broadcasting the Games, says it's found that viewers are less tolerant of ads than they were even four years, when watching TV shows on ad-free streaming services wasn't as popular. It also tried to front-load the commercials toward the beginning of the program to be able to devote more time to the athletes' entrance in the Parade of Nations.
Read More: How Much Is an Olympic Gold Medal Really Worth? Here Are 4 Possible Answers
"Given that the commercial load was very similar to London, in fact less than London, we believe that consumption habits, such as binge-watching and 'marathoning,' have changed perceptions among the viewing audience regarding commercials," an NBC Sports spokesman said in a statement.
Still, the broadcasting company sold $1.2 billion in ads ahead of the Games. Unfortunately, viewership of the opening night was down 35% from the record-high 40.7 million people who tuned into London's opening ceremony in 2012.
Among those who did watch, complaints about the ads made up much of the conversation about the Games on social media. Of 81,000 consumer conversations monitored by research firm Networked Insights, nearly 11% centered around complaints about the frequency of advertising.