COLA Estimate for 2024 Stays at 3% Despite New Inflation Numbers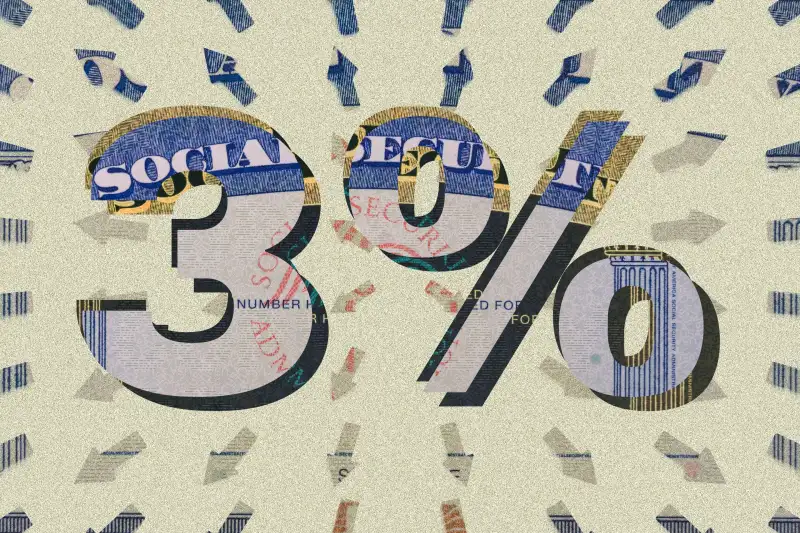 Olive Burd / Money; Getty Images
Recipients of Social Security could see a 3% increase to their benefits next year, according to a new estimate.
The latest prediction from advocacy group The Senior Citizens League is based on July's consumer price index, which was released Thursday by the Bureau of Labor Statistics and showed an inflation increase for the first time in over a year.
This number matters because the official cost-of-living increase, or COLA, is calculated by the Social Security Administration every fall using inflation levels for July, August and September.
What the data says
The 2024 COLA, which is linked to a subset of the consumer price index called the CPI-W, is expected to be 3%. This is the same as last month's prediction. A COLA of 3% — much less than this year's 8.7% increase — would raise the average monthly Social Security benefit from $1,789 to $1,842.70.
Year-over-year inflation was up 2.6% in July, according to the latest CPI-W numbers — which is significantly lower than the previous year.
Despite overall inflation cooling, certain expenses are still increasing and hurting older Americans' budgets, according to a recent Senior Citizens League survey. About 66% respondents to the survey said they had put off dental care, and 43% said they delayed optical exams or getting a prescription for eyeglasses. Almost a third of respondents said they have postponed medical care or getting prescriptions filled because of deductibles, out-of-pocket expenses and surprise bills.
Taxes on Social Security income are also an issue: Nearly a quarter (23%) of respondents said they paid tax on some of their benefits for the first time this year.
What it means for retirees
Even though inflation on most goods and services has started to come down over the last year, older people are getting slammed with increases on expenses related to health care. Monthly costs on essentials like auto insurance and Medicare premiums have increased or are expected to, adding to people's financial burden.
As they're dealing with the rising cost of living, Social Security recipients are also facing more taxes on their benefits, which haven't kept up with household expenses in the first place.

Given older adults' reliance on Social Security benefits, this makes the 2024 COLA all the more important. It's set to be announced in October.
More from Money:
401(k) Gender Gap: Men's Retirement Account Balances Are 50% Higher Than Women's
More Cash-Strapped Americans Are Raiding Their 401(k)s: Report
Workers Today Predict They'll Need Nearly $2 Million to Retire