Want to Dump Your Cell Service Provider? Do These 4 Things First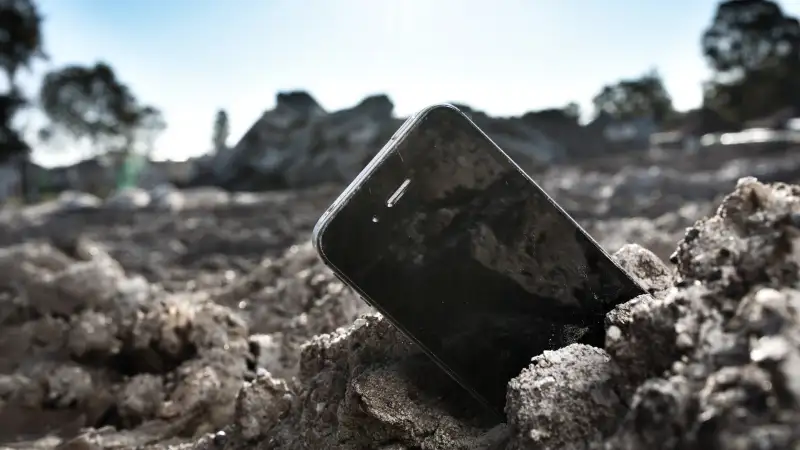 khoa vu—Getty Images/Flickr
1. Make sure you won't regret ditching your current plan.
If you are one of the lucky ones who still has a true unlimited data plan, you may want to hold onto it. AT&T and Verizon no longer offer unlimited plans, and users who run over their allotted gigabytes can rack up big charges. Sprint still has a plan it refers to as "unlimited," but the carrier has started slowing data speeds for its heaviest users. Many smaller carriers will also slow your data speed if you go over your plan's monthly allotment. T-Mobile still offers an unlimited plan, but at a starting rate of $80 a month, it's not cheap.
Of course, you may not actually need all that data. Before you make a decision, look back over your monthly bills to get a sense of how many gigabytes you actually use. It may not be as much as you think. "Most of the time people don't use gobs of data," says Kirk Parsons, senior director of telecom services at J.D. Power. "Between 1 and 2GB, that's the sweet spot."
For light or average users, a new, data-limited plan may meet your needs and cost less than what you pay today. In that case, make a move. On the other hand, you could discover that getting a new plan with a large enough data package would actually increase your monthly bill. If so, sit tight.
2. Find out what a switch will cost you.
Watch out for the dreaded early termination fee. If you've signed a two-year contract with one of the big four carriers, you could be on the hook for between $100 and $350, says Jon Colgan, founder of Cellbreaker, a startup company that helps people break their cellphone contracts.
Fortunately, there are a few ways out. A few carriers have started offering early termination fee "buyouts" to encourage customers to dump their old carriers. For example, T-Mobile promises to rebate your fee if you switch. The catch? You have to turn in your old phone and buy a new one from the carrier.
You may be able claim that the carrier breached the terms of the contract, which could allow you to switch without paying an early termination fee. Some examples: your carrier increases your bill or changes the terms of your service, or your phone constantly drops calls. For a price, Cellbreaker will help you through the process.
Now that noncontract plans are offered by most carriers, you no longer need lock yourself into another two-year contract if you'd prefer to have more flexibility in the future.
3. Determine whether your current phone is compatible with the new carrier's network.
Until recently, if you wanted to jump to a new carrier you often had to buy a new phone. That usually meant paying the full price upfront (an iPhone runs about $650 ) or signing a new two-year contract and paying off the phone over time.
Now there's another option. Sort of. Assuming your current device still works, you may be able to continue using it, since many providers now allow you to set up other phones on their network. But there's one big caveat: not all phones will work on every carrier's network. Today's big providers (and thus the smaller carriers that buy into their networks) use different technology. So an iPhone you buy from Sprint is wired slightly differently than one purchased from AT&T, says Roger Cheng, the executive editor of technology news site CNET.
Before you make a move, even if you've read that you can bring your old phone to the new carrier, call or visit the carrier's retail store to confirm that your device is good to go. Typically, phones that run on AT&T and T-Mobile's networks use the same GSM technology and can be used on either provider, says Cheng. However, Verizon and Sprint phones often cannot be used elsewhere. But nuances exist, so it is always worth double checking.
4. See how well the new carrier's network works in your area.
Obviously, you don't want to switch only to find yourself dealing with dropped calls or limited web access. But don't just rely on what you've heard from friends about a carrier's service (or lack of it). This is a rapidly changing area.
Nationwide, Verizon and AT&T still offer the broadest and fastest coverage. But T-Mobile is gaining ground in many cities, where it is at its fastest. You likely care less about the national network, though, than how well the carrier performs where you live. Your best source of local data is RootMetrics. The firm tests call, text, and data coverage, analyzing both reliability and speed, from smartphones across 125 urban areas. For the rest of the country, RootMetrics relies on crowdsourced reports. You can type in any address at rootmetics.com to see the results.
Travel a lot? Or live in a rural area with spotty service? Before signing up with a smaller carrier, find out if the firm offers domestic roaming, which allows you to access another provider's network when your carrier doesn't have coverage. Many do not, which could leave you in the lurch.
Considering switching to T-Mobile? The carrier recently announced a program allowing would-be customers to test drive their network with an iPhone 5s for a week for free. Learn more here. Just be sure to return the phone undamaged.
Got through the checklist and ready to make a move? See our list of the best cellphone plans to find one that's perfect for you.