This One Simple Trick Can Save You $250 a Month on Groceries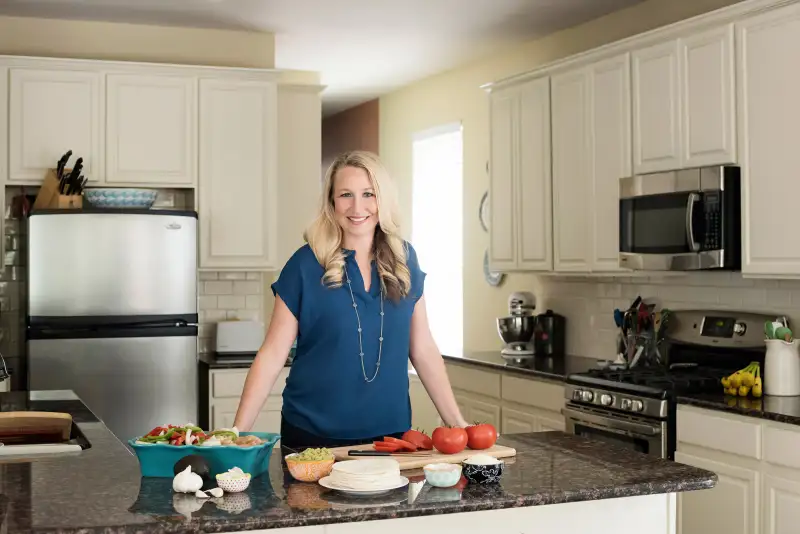 You don't need to moonlight as a DJ or flip some sneakers to earn an extra $250 this month—not if you make strategic cuts to your grocery budget.
At least that's what Erin Chase figured out. As the mom of four boys, San Antonio-based Chase founded the blog The $5 Dinner Mom, which helps families cook for less through weekly newsletters, meal plans, and e-cookbooks.
Chase found that when the financial crisis of 2008 hit and gas prices spiked, her family of six became cash strapped. Since the busy mom wasn't working at the time, she needed a way to spend less. They were already living without cable and paying a low mortgage, so she decided to put her then-$500-a-month grocery budget on the chopping block.
After months of shopping for sales and meal planning, the self-described "math nerd" calculated that out of all her tricks to cut down on grocery bills, one had the most immediate impact: she refused to buy meat if it wasn't on sale.
Meat is usually a meal's most expensive ingredient, Chase explains, but protein also makes up the foundation for most meals: "When you can dial in on the meat and get it when it's on sale, that's when you're going to see the most significant savings immediately." Her grocery bill at the time dropped from $500 per month to $250 per month.
Chase recommends buying all meat for $3 or less per pound. (As she notes in her blog, prices vary by region and sales are not always the same across the U.S., making this advice easier to achieve in some locations than others.) Cheaper cuts of meat like beef chuck roasts already sell for around that much, and can work well for slow-cooker or Instant Pot meals.
If you need another type of meat, simply wait for supermarket sales. Chase says ground beef that contains 20% fat and 80% lean meat goes on sale more often, while poultry typically goes on sale every 8 to 10 weeks. Pork tenderloins and pork shoulder roasts are "rarely budget friendly," she says, yet go on sale quite often. After you find a cheap meat, she recommends you buy in bulk, mix it with some marinade, and stick it in the freezer for a quick meal in the future.
You can even browse sales before you get to the store via the Flipp app, which lists deals and curates ads and coupons across 800 retailers, including supermarkets.
Now that her four boys are older, Chase's grocery bill has increased to around $650 a month. But if she wasn't buying meat on sale, she figures she would be spending around $1,200 a month. And cooking at home still beats going to a restaurant: dining out with their large family is an immediate budget buster, as meals start around $45 for the group.
"You can cancel the cable bill and switch to Netflix, but if you really need [an extra] $200, shop your pantry and fridge," Chase says.