7 Marijuana Stocks for a Buzzworthy (But Risky) Pot-folio
Money is not a client of any investment adviser featured on this page. The information provided on this page is for educational purposes only and is not intended as investment advice. Money does not offer advisory services.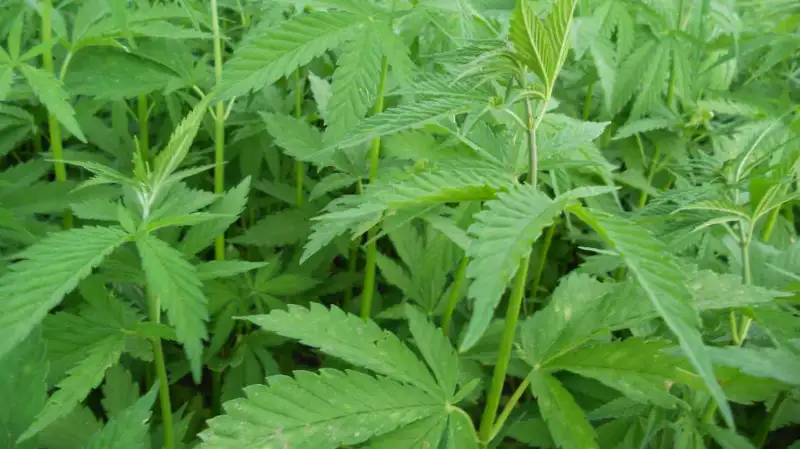 Earlier today, pot went on sale legally in Washington state for the first time ever, following in the footsteps of Colorado. A day earlier, New York became the 23rd state to permit the use of medical marijuana.
Throughout the country, marijuana legalization is going ganja-buster — leading many to wonder how they can profit from this trend.
Several private equity funds recently launched to invest in marijuana-related companies and startups, including one led by none other than the bobo bible, High Times magazine.
But what about retail investors? You'd think that the mutual fund and exchange-traded fund industries would have jumped on this green rush already. After all, there are specialty ETFs that let investors bet on such niche trends as fertilizer, fishing, and even water. But so far such an investment vehicle remains a pipe dream.
In the absence of a simple, off-the-shelf fund, investors can turn to individual equities. But be careful: Many stocks that are trying to ride the Pineapple Express are tiny micro-cap companies or penny stocks that are quite volatile and risky. Moreover, regulators have begun warning investors to watch out for pot-related "pump-and-dump" schemes, in which speculators talk up a stock and then sell before their inflated projections lose air.
In the Ganja universe, here are some of the biggest companies, based on market value, with their strategies and risks highlighted. Keep in mind that all of these "big" marijuana stocks are actually shares of tiny, still-profit-less companies.
GW Pharmaceuticals (Ticker: GWPH; share price: $92.60; market value: $1.4 billion)
Strategy: Cannabis-based pharmaceuticals. The company's Sativex is already being used in several countries to treat spasticity related to multiple sclerosis. GW is also working on a treatment for severe childhood epilepsy based on cannabis extract.
YTD Performance: +132.3%
2013 Performance: N/A
2012 Performance: N/A
Profitable: No
Valuation: Price/sales ratio: 29.0 (S&P 500's P/S ratio: 1.8)
Medbox (MDBX; $17.75; $537 million)
Strategy: Dispensary services. The company manufacturers self-service kiosks that dispense
medicines including marijuana.
YTD Performance: —0.3%
2013 Performance: —70.1%
2012 Performance: +4,819.4%
Profitable: No
Valuation: Price/sales ratio: 77.5
Cannavest (CANV; $11.37 $381 million)
Strategy: Makes and markets cannabis related products, including hemp oil.
YTD Performance: —60.0%
2013 Performance: +470.0%
2012 Performance: +150.0%
Profitable: No
Valuation: Price/sales ratio: 44.8
Advanced Cannabis Solutions (CANN; $7.50; $101 million)
Strategy: Leases growing space and related facilities to licensed marijuana business operators.
YTD Performance: +138.5%
2013 Performance: +221.8%
2012 Performance: —99.0%
Profitable: No
Valuation: Price/sales ratio: N/A
Medical Marijuana (MJNA; $0.20; $105 million)
Strategy: A holding company with diversified businesses ranging from consumer products to services, including security and surveillance for cannabis-related businesses.
YTD Performance: +27.1%
2013 Performance: +53.5%
2012 Performance: +512.1%
Profitable: No
Valuation: Price/sales ratio: N/A
GrowLife (PHOT; $0.10; $81 million)
Strategy: A marijuana equipment maker that sells hydroponic gardening gear.
YTD Performance: —27.8%
2013 Performance: +308.1%
2012 Performance: —75.3%
Profitable: No
Valuation: Price/sales ratio: 11.4
Cannabis Sativa (CBDS; $6.40; $75 million)
Strategy: The former sun-tanning company is pushing into the marijuana industry, producing cannabis-based oils and edibles. Its new CEO is Gary Johnson, the former Libertarian Party presidential candidate and a two-term governor of New Mexico.
YTD Performance: +990.0%
2013 Performance: —11.0%
2012 Performance: +12.4%
Profitable: No
Valuation: Price/sales ratio: 1000.0