Adele Smashes Album Sales Record With '25'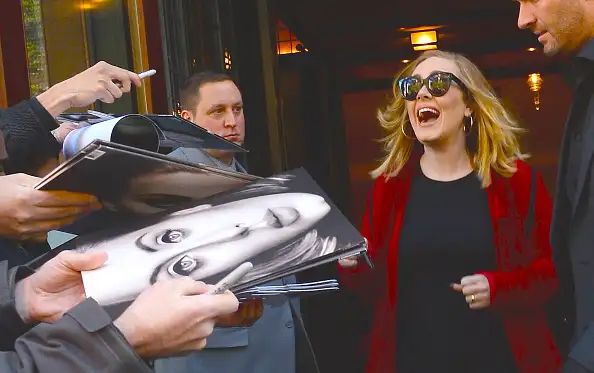 Adele's new album, 25, has set a new record for single-week sales in the U.S., with more than 2,433,000 units sold in just over three days since the record dropped on November 20, Nielsen Music announced Tuesday.
With days to spare, Adele broke ahead of NSYNC's No Strings Attached, the previous record holder, which sold 2,416,000 copies in the week ending March 26, 2000, reports Billboard. Nielsen began keeping single-week album sales in 1991.
Industry observers predict the album could sell more than 2.9 million copies by week's end.
Last week Adele set another record with the music video for the album single "Hello," which raked in more than 27 million views in its first 24 hours online, unseating the previous record holder Taylor Swift.
Read next: The Big Numbers Behind Macy's 89th Annual Thanksgiving Day Parade