Airlines Aren't Making Nearly As Much Money As You Think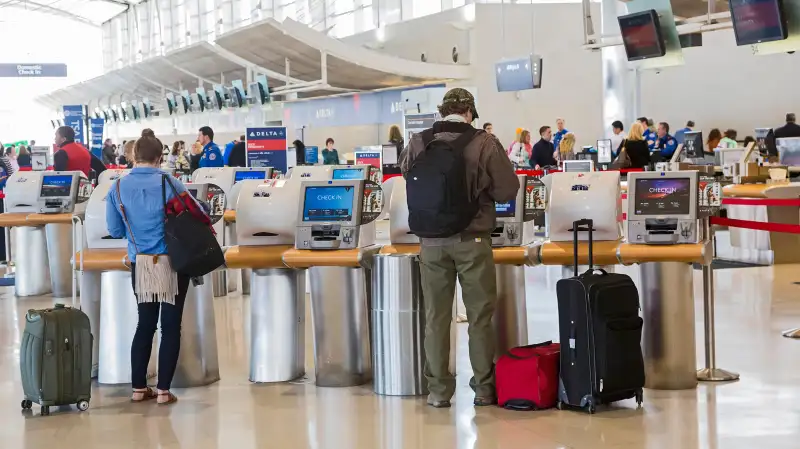 Airlines charge customers for everything from a carry-on bag to a bottle of water, airfares are sky high, and there's rarely an empty seat on a plane. Fuel prices are low as well. You'd think carriers would be making money hand over fist.
Somehow, though, the industry's average profit is just $8.27 for each passenger that boards a flight. That doesn't sound like much, and amounts to what is described as "a hard-earned 4% average net profit margin" by the International Air Transport Association (IATA) in a new report.
At its annual meeting in Miami Beach, Fla., on Monday, IATA revised its outlook for 2015 to a net profit if $29.3 billion, an upgrade from earlier projections of $25 billion, Yahoo News reports. Either figure would be a notable increase from 2014's $16.4 billion net profits for the industry.
While this is all good news for the airline industry as a whole, not every region is booming. Airlines will profit $8.27 for every passenger carried on average, but North American carriers earn double that figure for each passenger on a flight, while airlines in other parts of the globe are much less profitable. In fact, North American airlines generate over half of global profits, pegged at $15.7 billion for this year. Europe, the second most profitable region, is expected to generate $5.8 billion in profit. Asia-Pacific, African and Latin American airlines are performing below average in terms of expected profitability.
In any event, higher profits compared to last year are expected, with low fuel costs acting as a major driver behind the industry's improved outlook. An average Brent crude oil price of $65 per barrel is 36% lower than the 2014 price of $101.4, according to IATA.
Fuller planes are another factor. The overall number of passengers is expected to grow 6.7% this year, compared to 6.0% growth in 2014.
What does this mean for each of those passengers? IATA swears that, despite the rise of airline fees and airfares, the value of airline travel is outstanding. "The average return fare (before surcharges and tax) of $429 in 2015 is forecast to be more than 64% lower than 20 years earlier, after adjusting for inflation," the report states.
Given airlines' increasing profitability, will they stop or at least slow the pace of nickel-and-diming customers for every conceivable need once they've purchased their tickets? Perhaps that that's too high an expectation.
Read next: Airline Group Says Your Carry On Bag Should Be Even Smaller