Amazon Wants to Invade Your Home With Its One-Click Buying Button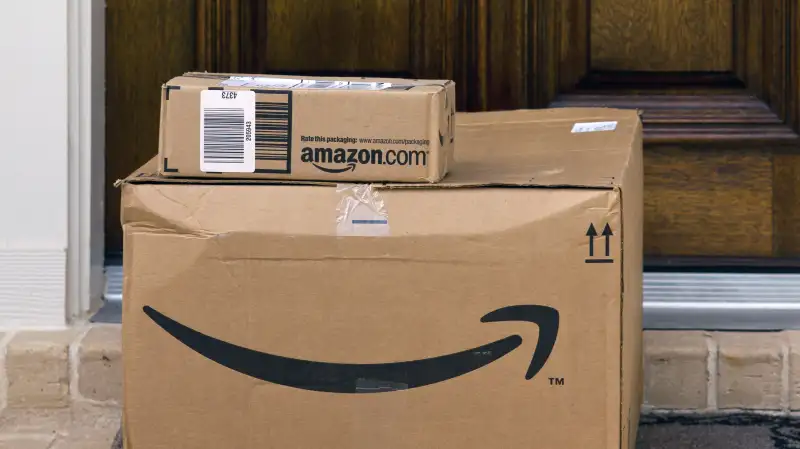 According to Reuters, Amazon is developing a device that would be installed in a house—perhaps tucked away on a kitchen counter, or inside a closet or pantry—and enable customers to order detergent, toothpaste, paper towels, and other home supplies by simply pressing a button.
Amazon, which tends to be notoriously tight-lipped about its innovations and experiments until Jeff Bezos feels like blowing everyone's minds (see the "60 Minutes" story on drone deliveries last year), isn't talking publicly about the one-button device it reportedly has in the works. It's also unclear if and when such a device would be ready to be tested in actual homes. Anonymous sources cited by Reuters say that the device is being developed by Lab 126, the secretive outfit owned by Amazon that has helped design and engineer gadgets such as the Kindle and Amazon Fire Phone.
In theory, the device would be installed in an Internet-connected home, in which various appliances would "talk" to each other via wi-fi. Sensors would be able to detect when the home is, say, in need of a new air-conditioning filter, or when you're due to buy more laundry detergent, and it would prompt the customer to order new supplies with one press of a button.
In addition to the one-button device, Amazon is also looking into developing wearable gadgets that might allow customers to place orders for home supplies and other items with a single touch. The potential of such innovations follows right in line with Amazon's ongoing efforts to be the destination of consumers seeking to purchase, well, pretty much anything and everything you can imagine.
Amazon Prime is brilliant not only because it gets customers to fork over $99 upfront annually in exchange for two-day shipping, but more importantly because it results in members making far more of their everyday purchases at Amazon. The online shopping giant's forays into same-day delivery, groceries, and a household supply service called Prime Pantry are all part of its mission to eliminate tedious shopping errands by allowing customers to handle them via Amazon and one-click buying. Amazon thereby has been systematically horning in on the everyday sales of its competitors, which include players ranging from Best Buy to Costco, and CVS pharmacies to Kroger supermarkets.
Then there's the Fire Phone, which hit the market this past summer and stood out from the pack most significantly thanks to Firefly—a feature that scans the barcodes of items and lets you purchase them instantly, via Amazon of course. Anyone buying the phone also got a free year of Amazon Prime, which brings customers further into the Amazon purchase-sphere. Less than two months after the Fire Phone entered the market at a minimum price of $199 (with a two-year contract), it was discounted to 99¢ (a price drop that some had predicted the moment the device was introduced).
Nonetheless, the Fire Phone flop isn't going to slow Amazon's pursuit of innovations—and a larger and larger portion of our purchases. Earlier this year, the Wall Street Journal spread the word that Amazon was a developing a service dubbed "anticipatory shipping," in which the company would anticipate customer needs before any order had been placed, and it would ship what it felt you needed before anyone ever clicked "buy." Now it looks like Amazon wants to have devices installed in customer homes, so that it can anticipate our shopping needs at a deeper, more invasive level and sell us stuff before anyone even considers other shopping possibilities, let alone actually leaving the home to make a run to a store.
The goals for Amazon in such developments is to ease any friction and slowdown in the purchase transaction, to eliminate hassles and save time for customers—and to sell us more and more stuff.