Amazon Lawsuit Shows That Fake Online Reviews Are a Big Problem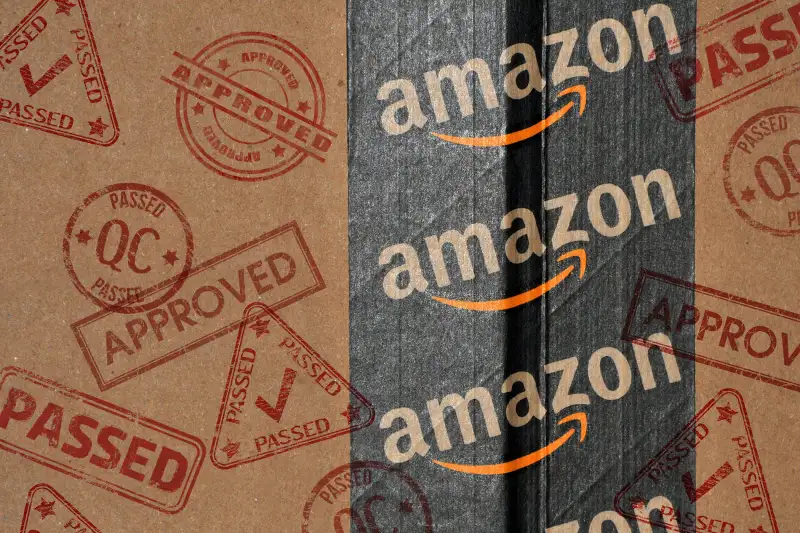 Sarina Finkelstein (photo illustration)—Alamy (1); Getty Images (4)
Late last week, Amazon filed a lawsuit against more than 1,114 individuals who allegedly have posted fake product reviews on the site. Amazon claims many of the defendants have operated mostly out in the open, listing their services and answering ads via the "gig site" Fiverr.com to write glowing five-star reviews for $5 a pop.
"Unfortunately, a very small minority of sellers and manufacturers sometimes try to gain unfair competitive advantages for their products on Amazon.com. One such method is creating false, misleading, and inauthentic customer reviews," the lawsuit states. "Amazon has conducted an extensive investigation of the defendants' activities on Fiverr, including purchasing 'reviews' for products and communicating directly with some of the defendants."
The suit states that even though fake reviews are "small in number," they "significantly undermine the trust that consumers and the vast majority of sellers and manufacturers place in Amazon."
But is the rate of "false, misleading, and inauthentic customer reviews" truly small? Previous research estimates that 30% of product reviews are fake. That seems pretty big—enough to have real influence in a product's overall ratings, and higher than the projected rate of fake online reviews for other things like hotels and restaurants (10% to 20%).
Read Next: 5 Amazon Shopping Hacks You Didn't Know Existed
The Amazon crackdown is hardly the first investigation focused on outing fake online reviews. In 2013 the auto research site Edmunds.com sued an "online reputation company" for promising to flood sites such as Yelp, Cars.com, and Google+ with fake online reviews of car dealerships. Yelp has likewise unearthed conspiracies of local businesses agreeing to rub each other's backs, in the form of swapping five-star reviews all around. For years, software engineers have been working on algorithms to detect fake online reviews and put a stop to them. But based on Amazon's lawsuit—which is the first to target individuals rather than websites where short-term freelancers can be hired—apparently there's still a market for them.
Many of the listings at Fiverr.com are for jobs in which the reviews are blatantly fake, based on no experience whatsoever with the product or service. One freelancer named as a defendant wasn't even promising to make up the review, instead offering to companies in need of ratings assistance: "Please write a review then I will post it." As of Monday afternoon, there were still plenty of listings at Fiverr from freelancers who will happily write five-star reviews for any business paying $5.
Others have grown more careful about how to generate positive reviews. The gig site Freelancer.com used to have a category of jobs titled simply "Fake Review Writer," but now its "Reviews Writing" section tells businesses that the "the best marketing ploy" is to pay reviewers "after you have let them try out your product." Judging how little these sites pay, however, it's hard to believe the reviewer spends much time with each product, if indeed reviewers ever get their hands on them.
Read Next: 5 Outrageous Ways People Try to Game Online Reviews