4 Booksellers Taking Advantage of the Amazon-Hachette Battle with Big Discounts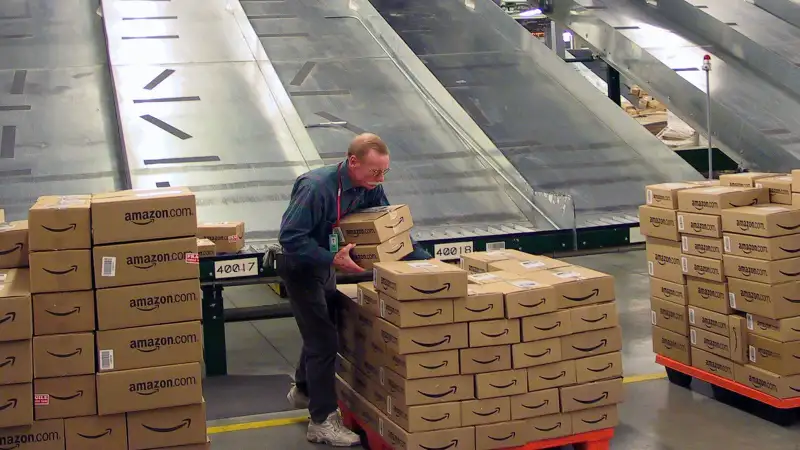 Amazon's ruthless showdown with a major book publisher has readers wondering where they can buy books by favorite authors like J.K. Rowling and James Patterson. The battle also has some consumers wondering if it's time to stop using Amazon in general.
On the one hand, Amazon's war with the Hachette Book Group may yield some benefits for consumers, in the form of cheaper prices for books. The battle mainly concerns prices for e-books—Amazon wants them lower than what Hachette will agree to—and as the standoff has escalated, Amazon stopped taking preorders for forthcoming Hachette titles, and instituted a slowdown for some other Hachette books. Books that used to be readily available and deliverable overnight via Amazon now may arrive weeks after an Amazon customer places an order.
So on the other hand, while lower prices may be the main goal—and still could be the result—the war has brought to light Amazon's heavy-handed tactics, which are not only turning off the literary community but plenty of everyday consumers as well. The New York Times' Farhad Manjoo, who had been a longtime Amazon defender, wrote that with its latest moves, "Amazon is confirming its critics' worst fears and it is an ugly spectacle to behold."
A widely circulated Gawker piece called for a boycott of Amazon, and sources ranging from The Stranger to Salon to Yahoo's Rob Walker have likewise chimed in with outrage against Amazon, if not outright calls for taking one's business elsewhere.
As for consumers who want their Hachette books and/or who want to support any bookseller other than Amazon, you're in luck. Several sellers are turning the tables on Amazon, with perfectly timed discounts and special offers that seem right out of the Amazon playbook.
Amazon has a long history of utilizing competitive tactics that seem to go beyond aggressive and into hostile territory, so these sales seem appropriate. Probably the most Amazon brazen move took place during the winter holiday shopping season of 2011, when Amazon rolled out a Price Check app discount that encouraged consumers to browse in brick-and-mortar stores, then open the app, check prices on Amazon—and get an extra 5% discount for playing along and buying the item at Amazon.
Interestingly, Amazon doesn't seem remotely bothered by the idea that its battle with Hachette may push customers elsewhere. In fact, last week the company told customers to feel free to take their business elsewhere. In a forum post, the Amazon Books team explained why the company feels compelled to play hardball in negotiations with Hachette ("we are doing so on behalf of customers"), and offered these as options for readers who are frustrated about where to buy Hachette books:
Among the competitors you might try, here are a few that are not only selling Hachette books, but selling them with significant discounts—a timely, advantageous, Amazon-like move to be sure:
Books-A-Million
Nearly a month ago, when the Amazon-Hachette standoff was brewing but hadn't reached its recent white-hot intensity, the discount seller Books-A-Million announced that it "continues to proudly sell all Hachette Book Group titles," and that " Customers can save up to 40% off on Hachette Book Group's most recent releases at www.booksamillion.com/bestbooks."
Late last week, as the Wall Street Journal and others reported, Books-A-Million created a special web page devoted strictly to books penned by Hachette's best-selling authors, including James Patterson and T.D. Jakes. The page also takes an obvious potshot at how Amazon is not accepting preorders of forthcoming Hachette books, alerting consumers that they can can pre-order the "HBG Books You Want from the Bookseller You Can Count On." Meow!
The Silkworm, for instance, the soon-to-be-released novel under J.K. Rowling's pseudonym, Robert Galbraith, is available at a preorder price of $19.60 for hardcover (retail price: $28), or $11.99 as an e-book, (retail: $14.99).
Barnes & Noble
The country's largest brick-and-mortar-based bookseller hasn't overtly been trying to take advantage of the Amazon-Hachette battle and steal away business from the world's largest e-retailer. Nonetheless, Barnes & Noble is offering substantial discounts on Hachette books right now. Could be a coincidence, of course, but that'd be one heck of a fluky coincidence.
A recently created Reddit forum called attention to a buy two, get one free sale on select paperbacks. And it looks like all 2,200 or so of the "select" books just so happen to be Hachette titles. Barnes & Noble is also giving big discounts on many Hachette preorders: It's selling The Silkworm for $16.80 as a hardcover, and the e-book goes for $11.99.
Walmart
Lately, the world's largest all-purpose retailer has been bragging that book sales are up 70% amid the ongoing Amazon-Hachette spat. The company sent out a press release noting that it had "reached out to customers to alert them about the online, in-stock availability of their favorite books from Hachette Publishing Group. All books are available online at the everyday low price, which is 40% off the cover price."
For the sake of comparison, its preorder price for The Silkworm is $16.80, just like Barnes & Noble.
Zola Books
The New York-based startup introduced an across-the-board 30% discount on Hachette e-books recently. Alas, as of Monday Zola listed The Silkworm as not available for purchase, not even on a preorder basis.