How Amazon's New Photo Printing Prices Compare to Shutterfly and Snapfish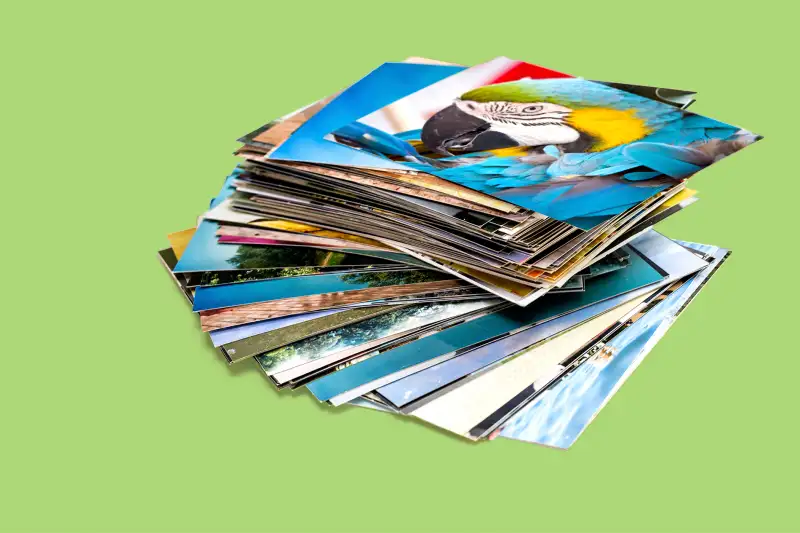 This week, Amazon introduced a new photo-printing service called (what else?) Amazon Prints. The move could spell doom for big players in this space like Shutterfly and Snapfish, which earn the lion's share of their revenues during the fourth quarter—when holiday cards and photo calendars are understandably most popular—and which will now have to compete with the e-retail giant that is Amazon.
The launch of Amazon Prints triggered "the worst single-day decline in more than eight years for shares of Shutterfly," Bloomberg reported on Wednesday. Shares were down more than 10% for the day.
Beyond its obvious name recognition and ubiquity in online retail, Amazon has an advantage in the photo-printing service because subscribers to Amazon's $99-per-year Prime service already get free photo storage from the site. Amazon Prime is viewed as an immensely powerful force in e-retail. It has well over 50 million U.S. households as members, and they tend to spend far more at Amazon than non-members. Since their photos are already stored by Amazon, it'll be super convenient for subscribers to allow Amazon handle the printing of images and photo books too.
Prime members and non-members alike may be tempted to switch over to Amazon Prints because of Amazon's unsurprisingly competitive pricing. Photos can be printed at the standard 4x6 size for just 9¢ each, with 5x7s going for 58¢ and 8x10s running $1.79. Amazon Prints photo books start at $19.99, and for a limited time, Amazon is promising free standard shipping on orders.
There is one large holdup for non-Prime members, however. Non-members must sign up for an Amazon Drive account to use Amazon Prints, and the service, which offers unlimited storage of photos and documents, costs $59.99 per year. Anyone who is considering paying this much is likely to simply pay $40 more and get the full benefits of Prime, which includes unlimited photo storage, plus unlimited streaming of music and videos and free two-day shipping on most Amazon orders.
Read Next: Amazon Doesn't Always Show You the Lowest Priced Items First
As for photo-printing prices from others, prints from Shutterfly run 15¢ in the 4x6 size, 99¢ for 5x7, and $3.99 for 8x10. Snapfish's prices for 4x6 photos start at the same price as Amazon: 9¢ each. (Many other services offer photo-printing too; Costco, for instance, charges 17¢ apiece for 4x6s, and Walgreens has promotional rates starting as low as 10¢ for 4x6 photos.)
Comparing prices among the many options is especially confusing because all of the services regularly offer limited-time promotions and coupon codes that might, say, knock 60% off the price of all prints (one of Snapfish's current deals), or 50% off hardcover books (one of Shutterfly's current deals). Finally, remember when you're trying to make a choice of photo printing services, there are no annual fees to use Shutterfly and Snapfish. The same can't be said of Amazon.