American Express Just Launched a New Feature for Cardmembers. But Is It a Good Deal?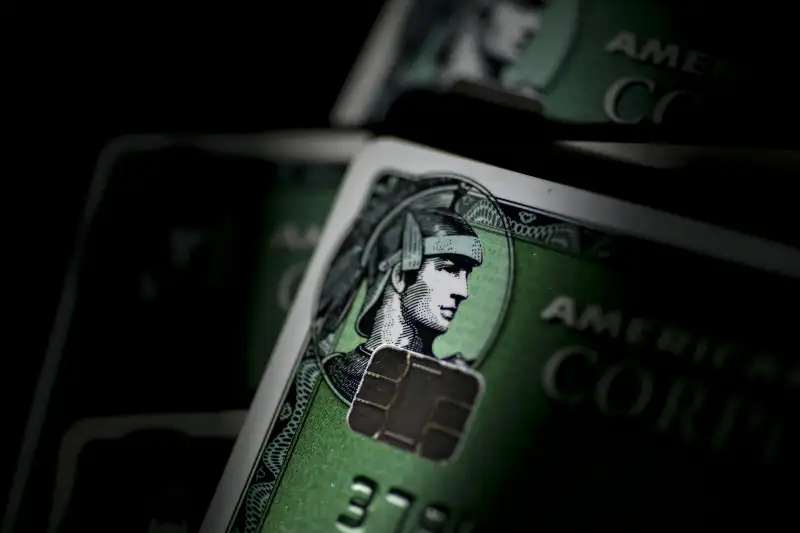 Andrew Harrer—Bloomberg via Getty Images
American Express unveiled a new feature today that gives consumers more options and transparency on their credit card payments.
The "Pay It Plan It" feature is now available on some consumer credit cards and co-branded cards, and gives cardholders two new options. They can pay off small purchases (under $100) individually, or pay down large purchases (over $100) over time via an interest-free installment plan. In the second option, instead of paying interest, consumers will pay a flat fee each month.
How It Works
Cardholders can see which purchases are eligible in their AmEx app. If you want to pay off something, click the "Pay" icon next to the purchase, and you can select which bank account the funds will come from.
The plan option is a bit more complex. After clicking the "Plan" icon, you'll then select "Create a Plan," which will lead you to three installment options, with terms ranging from three to 24 months (options will depend on the consumer). The monthly fee rate will vary for each cardmember depending on their standard APR (AmEx's Everyday Credit Card APR ranges from 13.99% to 23.99%).
The monthly payment is added to the cardholder's minimum balance each month. So if you have this on auto pay, as some experts recommend, it's one less thing to worry about.
When to Use It
If you make a large purchase, paying the monthly fee could be cheaper than interest payments (unless you have one of those introductory 0% APR deals in place). Plus, if you pay off your balance early, there are no fees. But Matt Schulz, a credit card expert at Creditcards.com, says you likely won't save that much. Rather, the financing plan is beneficial for people who value transparency and simplicity because the fees are so clearly stated.
"This will be very compelling to folks who just want to better understand what they're getting into when they're making a big purchase on their card," says Schulz. "The idea of knowing exactly what you're going to pay going forward can be pretty appealing, especially if you aren't all that familiar with credit cards and how they work."
NerdWallet suggests using the Pay It plan, which lets you pay off smaller purchases right away, if you're close to hitting your credit limit or if you want to keep your balance low. Schulz seconds this, adding that the feature could help boost your credit score by making it easier for you to lower your credit utilization, or how much of your credit limit is being used. (For example, if your limit is $1,000 and you're credit balance is $100, your credit utilization rate is 10%. Experts recommend not using more than 20 to 30% of your available limit.)
"Anything that makes it simpler to make payments is generally good," he says.
He says the feature, which is built around AmEx's mobile app, is targeted at millennials, though it could be useful to anyone who banks on their smartphone and wants more transparency. If the feature catches on, expect other companies to adopt it. "It's so competitive in the credit card space and banks so desperately want to attract new customers, and especially millennials, that we're seeing some innovations and some moves like this," he says.
Other Things to Keep in Mind
Unlike a traditional APR balance, the fee you pay for the Plan It option does not decrease each month, it's set. That said, if you pay it off early, you won't have to pay the fee anymore.
The Pay It Plan It feature is available on the following cards:
Amex EveryDay Credit Card

Amex EveryDay Preferred Credit Card
Blue from American Express Card
Blue Cash Card from American Express
Blue Cash Everyday Card from American Express
Blue Cash Preferred Card from American Express
Blue Sky from American Express Card
Delta Reserve Credit Card from American Express
Delta SkyMiles Credit Card
Gold Delta SkyMiles Credit Card
Hilton Honors Card from American Express
Hilton Honors Surpass Card from American Express
Platinum Delta SkyMiles Credit Card
Plenti Credit Card from Amex
Starwood Preferred Guest Credit Card from American Express
The Mercedes-Benz Credit Card from American Express
This post has been updated to clarify the fee terms.