Apple Will Donate Profits From 27 Games to Charity for Earth Day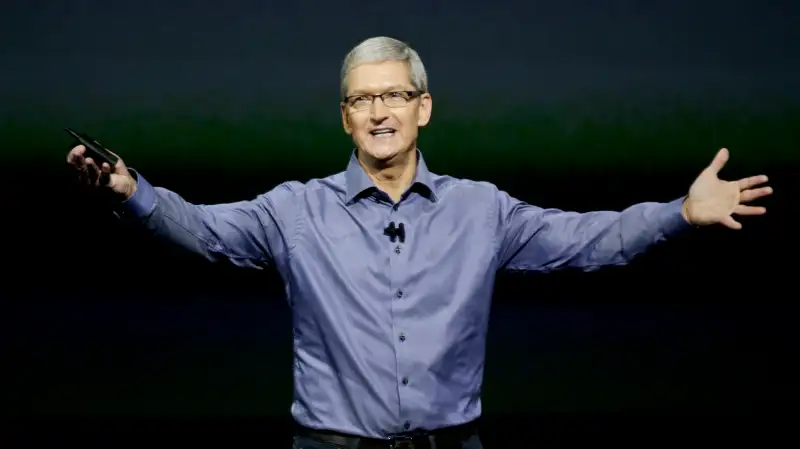 Apple is going green, in more ways than one.
The tech company announced Thursday it will donate the sales of select apps sold during April to the World Wildlife Fund, Reuters reported. Its philanthropy is part of its Apps for Earth campaign, which will donate profits from 27 selected apps -- including Angry Birds 2, Cut the Rope Magic and Trivia Crack -- to the conservation groups. The campaign, which runs through April 24, is part of a number of environmental efforts from Apple that reflect the socially-aware image being promoted by CEO Tim Cook.
"We have been putting quite an emphasis these past few years on environmental initiatives at Apple, really trying to walk the walk with respect to our own operations and how we make and recycle our products," Lisa Jackson, Apple's vice president of environment, policy and social initiatives, told Reuters.
Apple has been criticized by environmental advocates for relying on suppliers who are heavily polluted. In response, the company launched various programs to make its operations more eco-friendly, including a plan last year to build 200 megawatts of solar energy projects in China and a system called Liam that recovers valuable materials from junked iPhones.
Still, the company has a long way to go in the process of greening its operations. It's also working with the Chinese government to combat from waste from electronics in one of its fastest-growing markets.
Apple may also become more involved in federal policy concerning the environment. It joined Google, Microsoft and Amazon to submit a brief supporting the Environmental Protection Agency's Clean Power Plan.
"I think you can expect Apple to stand up for its values everywhere we need to," said Jackson, who previously led the EPA.
Additionally, in honor of Earth Day approaching on April 24, you might also notice a green leaf gracing the company's logo at more than 100 retail locations worldwide.
Here's a full list of the apps whose proceeds will go to charity, courtesy of Polygon:
Angry Birds 2
Best Fiends
Candy Crush Soda Saga
Cooking Dash 2016
Cut the Rope: Magic
Disney Infinity: Toy Box 3.0
Dragon City
Hay Day
Hearthstone
Jurassic World: The Game
Kendall & Kylie
LINE
LINE: Disney Tsum Tsum
Map My Run+
MARVEL Contest of Champions: "WWF Power Pack"
Peak
Procreate
Recolor
SimCity BuildIt
Star Wars: Galaxy of Heroes
The Earth by Tinybop
Trivia Crack
VSCO
WWF Together
Yoga Studio