You Can Get a Great Deal on the iPhone 7 Now Thanks to Apple's Clearance Sale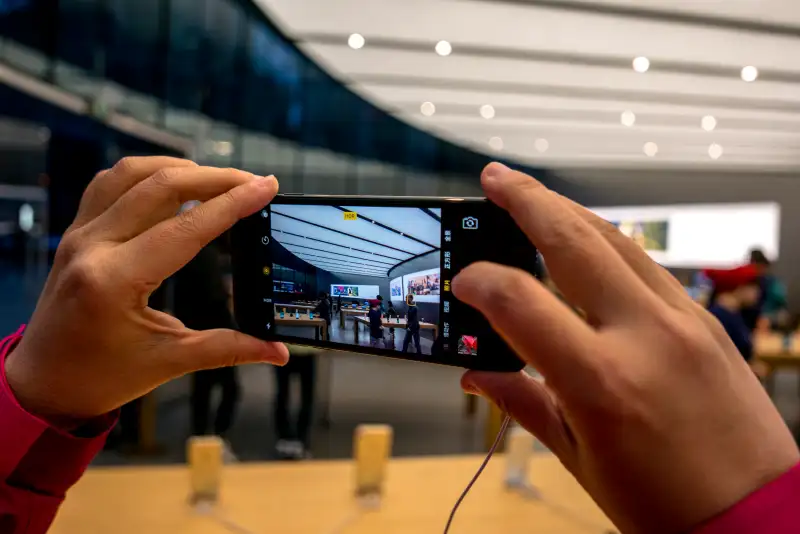 Zhang Peng—LightRocket via Getty Images
Out with the old, in with the new.
After announcing the high-speed, multi-lens iPhone 11 on Tuesday, Apple has now slashed prices for the iPhone 7. The 32-gigabyte jet black model is now on clearance and you can buy it for $399 on Apple's website.
That's a pretty serious discount, given that the base version of the iPhone 7 cost $649 when it launched in 2016.
Though four iPhones ago may seem like ancient history, the iPhone 7 is no clunky, bygone piece of machinery. It has a 4.7-inch screen, an HD FaceTime camera, Touch ID, slow-mo and time-lapse video settings, and more. It's also water resistant up to 1 meter for 30 minutes, offers WiFi calling and can play up to 40 hours of audio.
Macworld reported Apple likely dropped the prices because it's discontinuing the iPhone 7, which is common when the company debuts a new model. The iPhone 7 is no longer featured at the top of Apple's iPhone homepage, which now only shows the iPhone 11 Pro, the iPhone 11, the iPhone XR and iPhone 8.
Buying a discontinued iPhone 7 may mean you can't download the newest iOS or access flashy features, but don't worry — you can still get it fixed if it breaks. People "may obtain service and parts from Apple or Apple service providers for 5 years after the product is no longer manufactured," according to Apple's website. (So you've got a while to go.)
Several retailers are selling their iPhone 7 models at similarly reduced prices. At Walmart, you can buy an AT&T prepaid iPhone 7 with 32 gigs of storage space and a $50 airtime bundle for $349.99. If you buy a prepaid Net10 iPhone 7, the price dips to $299.99.
A Total Wireless iPhone 7 is $299.99 at Best Buy, as well. You can score a Simple Mobile prepaid iPhone 7 on Amazon for $299.99, too — and you can get it in gold.
For comparison, the iPhone 11 starts at $699. However, if your heart is set on nabbing that brand-new model, there is one way to save money: Look into trading in your old Apple devices for a credit. Preorders for the iPhone 11 start Friday.
We've included affiliate links into this article. Click here to learn what those are.