Why Auto Insurance Rates in One State Are Double the National Average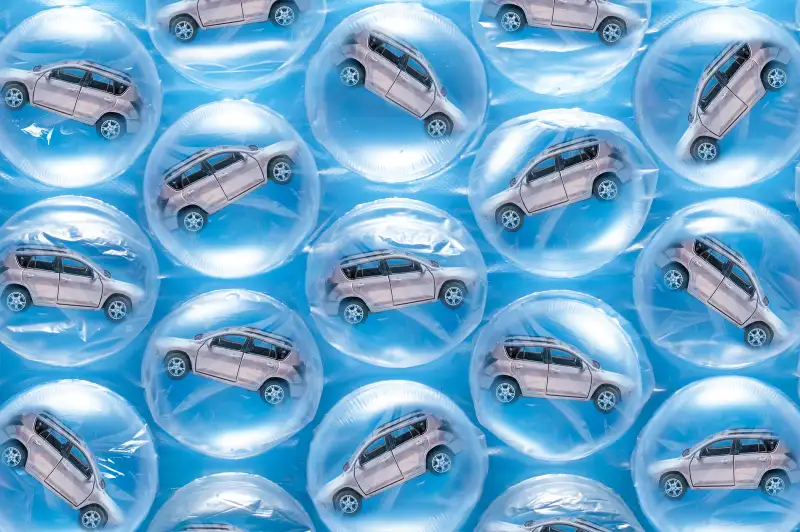 Photograph by Jeff Harris for Money; Prop Styling by Renee Flugge
It might seem like Michigan and Maine have a fair amount in common. They're both large woodsy states on the Canadian border. They're both known as great destinations for summer vacations, outdoor adventures, and hunting, with some fading industrial areas thrown into the mix. Both have median annual household incomes slightly under the national average.
Yet when it comes to auto insurance rates, the two states couldn't be more different. According to a new study by Insure.com, Michigan holds the dubious distinction of having the most expensive auto insurance in the country, with an average annual rate of $2,738. Maine, on the other hand, is down at the very bottom of the list, with average rates of only $808.
The national average, per Insure.com data, is $1,325, or less than half what it costs to insure cars in Michigan. What might seem particularly surprising—and aggravating, if you're a car owner in the Wolverine State—is that auto insurance rates just over the border from Michigan in Wisconsin are among the cheapest in the country, averaging $912 per year.
Overall, eight states boast car insurance rates below $1,000 a year, on average; in addition to the two already mentioned, Ohio, Idaho, New Hampshire, Vermont, North Carolina, and Iowa are on the list. Only two states have average premiums above $2,000. Michigan is far ahead of the pack at $2,738, and Montana is #2 at $2,297, while the nation's most-densely populated state, New Jersey, is #3 with average auto insurance premiums of $1,905.
Read next: 8 Reasons Your Property Taxes Are So Damn High
How come these rates are all over the map? A lot of the blame falls to what's required in auto insurance policies per state law. "Michigan auto consumers pay more than most states for car insurance due to the state's high medical mandate. Michigan is the only state in the country that requires auto consumers to purchase unlimited, lifetime medical benefits as part of the auto insurance policy," the Insurance Institute of Michigan's Lori Conarton said in a statement accompanying the Insure.com study. "Unfortunately, it's Michigan's auto insurance consumers who pay the price for this unique auto insurance law."
Researchers also say that Michigan's high rate of uninsured drivers—which itself is surely correlated to insurance costing so much money—plays a role in the state's abnormally high premiums. This doesn't explain everything, however: The rate of uninsured drivers in Michigan is high at 21%, but it's not as high as in Oklahoma, Florida, Mississippi, and New Mexico, which all have less expensive auto insurance than Michigan.

As for why auto insurance rates are so cheap in Maine, the state has a very low rate of uninsured drivers (4.7%). It's got few urban areas and, by no small coincidence, a low accident rate because there are so few congested roads. Maine doesn't have to cope with Midwestern tornadoes and hailstorms, which can cause serious damage to vehicles—and are naturally followed by big damage claims.