The Best CD Rate We've Seen in Years Just Arrived: It Pays Over 6% APY
Money is not a client of any investment adviser featured on this page. The information provided on this page is for educational purposes only and is not intended as investment advice. Money does not offer advisory services.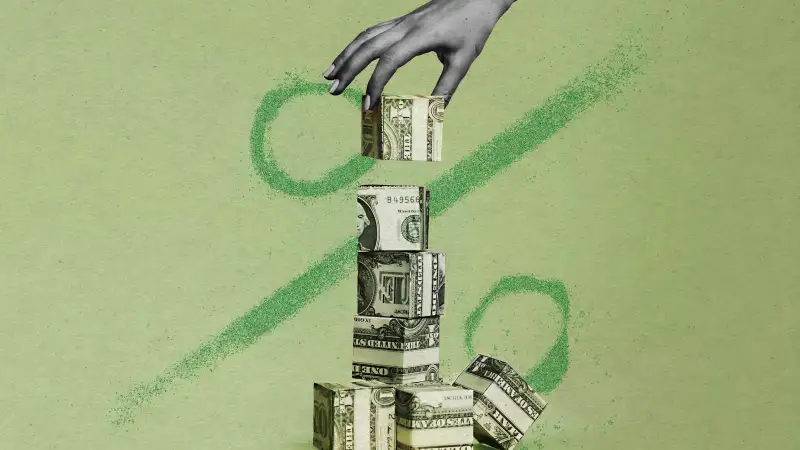 *Rates and APYs are subject to change. All information provided here is accurate as of June 22, 2023.
What's the best way to save money now? In an era of high interest rates, the options are plentiful, with many high-yield savings accounts and money market accounts paying 5% APY or close to it.
But you may want to consider certificates of deposit (CDs) as well, especially because one bank just rolled out an eye-popping APY over 6% on a CD account.
The best CD rates now
Old Point National Bank, a regional bank serving customers across the state of Virginia, is now offering customers a 6.02% APY on a 6-month CD special.
For the sake of comparison, according to the FDIC, the average national rate for a 6-month CD stands at just 1.26%, and many accounts described as "high-yield CDs" are currently paying around 5% APY.
The special offer requires a minimum deposit of $500. As is the case with most other CDs, Old Point CD investors will be locked in at this 6.02% APY until the end of their 6-month term. Afterwards, the CD can be cashed out or renewed at whatever rate Old Point is offering at that time.
While the guaranteed return with CDs is safe and attractive for savers, the drawback to CDs is that they typically penalize customers for prematurely accessing the funds, making them more rigid than a savings account. But the higher average returns than typical savings accounts often make for a fair tradeoff.
Before you get too excited about scoring a high return with this CD, take note that Old Point's CD specials must be opened in person at one of its many eastern Virginia branches.
If you don't live in Virginia or anywhere near an Old Point branch, many other banks are offering CDs with competitive APYs that are available online. Here are some of the best CD rates right now:
More from Money:
Stocks, Real Estate or Gold? Here's What People Think the Best Investment Is Now
Forget FAANG, Meet the 'Magnificent Seven' Stocks Surging in 2023