How Much President Obama Paid in Taxes This Year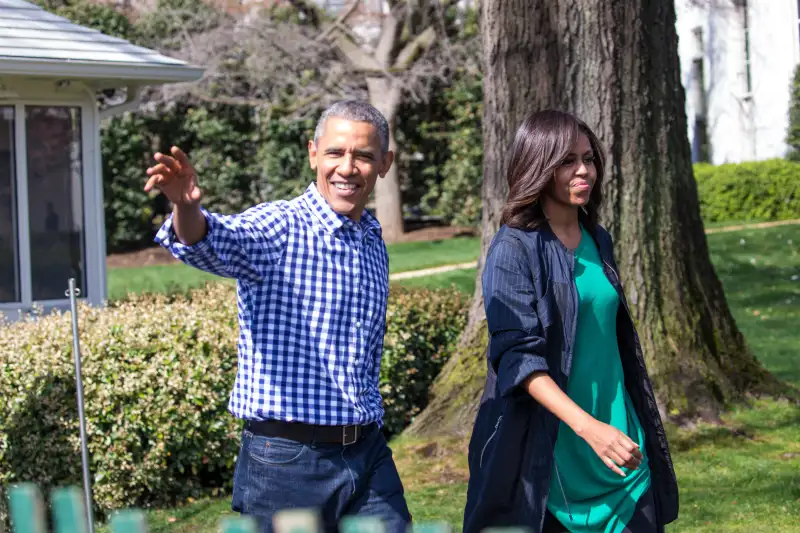 NurPhoto—NurPhoto via Getty Images
Think you pay a lot in taxes? The Obamas probably paid a lot more than you.
For 2015, the President filed jointly with the First Lady, Michelle Obama, and reported adjusted gross income of $436,065 for 2015 -- down about 8% from last year -- and paid $81,472 in federal taxes. That makes his effective tax rate is 18.7%, according to tax releases from the White House.
According to CNN Money, that's significantly less than what the Obamas pulled in in 2012, when they reported over $600,000 in income, due in large part to book sales.
Additionally, the Obamas paid $16,017 in state income tax to Illinois and $1,766 for an extra Medicare tax that took effect under Obama's Affordable Care Act.
In more Executive Branch tax news, Vice President Joe Biden and his wife Dr. Jill Biden reported adjusted gross income of $392,233, paying $91,546 in total federal tax for 2015, for an effective tax rate of 23.3%, in addition to $13,729 in Delaware income tax (Dr. Biden paid $3,882 in Virginia income tax, where she filed a non-resident Virginia tax return).
Meanwhile, the tax bill for the average American last year was $8,548.49, according to the Motley Fool, though of course it varies widely by tax bracket.
The first family also reported donating $64,066 to 34 different charities, while the Bidens donated $6,620 to charity.
Is this a reminder you still have to file your taxes? Here's Money's complete 2016 tax guide.