Ben & Jerry's New Vegan Ice Cream* Is Here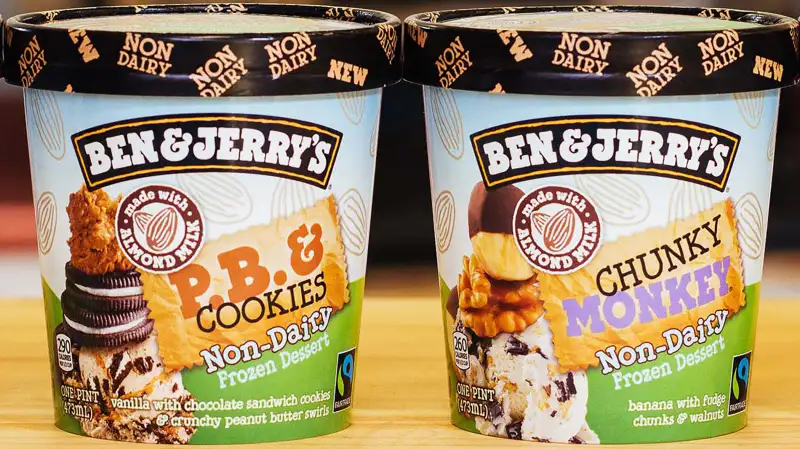 Vegans are getting a dessert with their name on it, now that Ben & Jerry's is shipping its new vegan ice cream to stores.
"Will be rolling into stores over the next few weeks," the company said on its Twitter feed Wednesday, adding the assurance, "It will be worth the wait."
The company actually isn't allowed to call it "ice cream," officially, so they've gone with the clunkier (chunkier?) descriptor of "non-dairy frozen dessert." But if the term doesn't exactly roll off the tongue, at least the flavors will be smooth.
There are four varieties of the new not-quite ice cream: Stalwarts Chocolate Fudge Brownie and Chunky Monkey will be joined by Coffee Caramel Fudge and one with a vanilla base studded with cookie chunks and a peanut butter swirl named, appropriately, PB & Cookies. Not satisfied with just four? "Who knows what the future holds," the company teased in a Tweet responding to a request for more flavors.
The base of the new desserts is almond milk, which the company said "provided the best 'blank canvas'" for what it was trying to achieve. Ben & Jerry's has had these flavors in the works for more than a year, following requests from fans and even a Change.org petition signed by more than 28,000 people. The four desserts are vegan-certified and made with fair trade and non-GMO ingredients.