Bernie Madoff Is Mad About His Portrayal in Biographical Mini-Series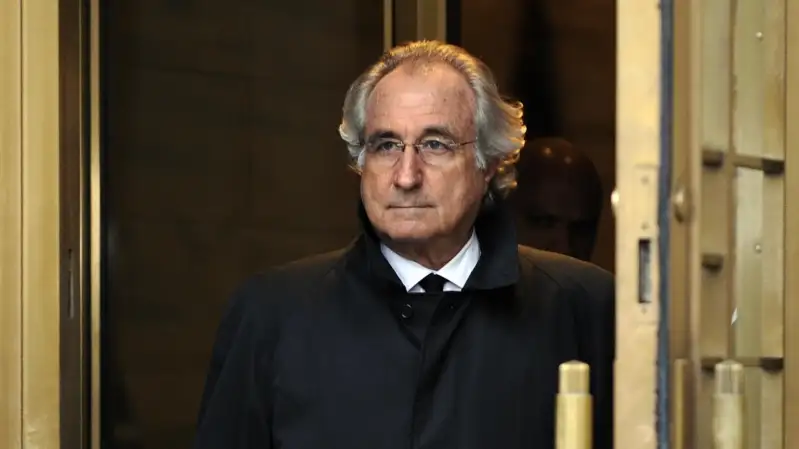 TIMOTHY A. CLARY—AFP/Getty Images
Bernie Madoff may be earning $40 a month pushing a broom in a North Carolina prison, where he's serving a 150-year sentence for swindling $17.5 billion and wrecking the financial lives of thousands, but he hasn't given up trying to manage his image too.
In an irate email to NBC News, Madoff sharply criticized the way he and his family were portrayed in an ABC mini-series about his criminal enterprise, NBC reported Tuesday.
"I'm sure it is fruitless to enumerate the numerous fiction and absurd mischaracterization (sic) in the ABC movie," he wrote. "However I have never been one to turn the other cheek. I will just cover those incidents that have drawn queries."
Madoff said that, contrary to what was portrayed in the show, "I have NEVER slapped my son Mark." His son Mark Madoff hanged himself in 2010, two years after his father's arrest.
He also said his brother, who is serving a 10-year sentence for his role in the scam, was mischaracterized as a "pathetic soul" when he was in fact "a brilliant and important leader."
Read Next: Madoff Whistleblower Warns of 3 New Ponzi Schemes, 1 Bigger than Bernie's
While Madoff took umbrage with a number of aspects of the show, he didn't deny the basic storyline.
"Yes I made a disasterous (sic) business mistake that caused unforgiveable (sic) pain to my family, friends and clients, and will continue to do everything in my power to recover their lost investment principal," he wrote.