Got an Instant Pot? This Is the Only Cookbook You Need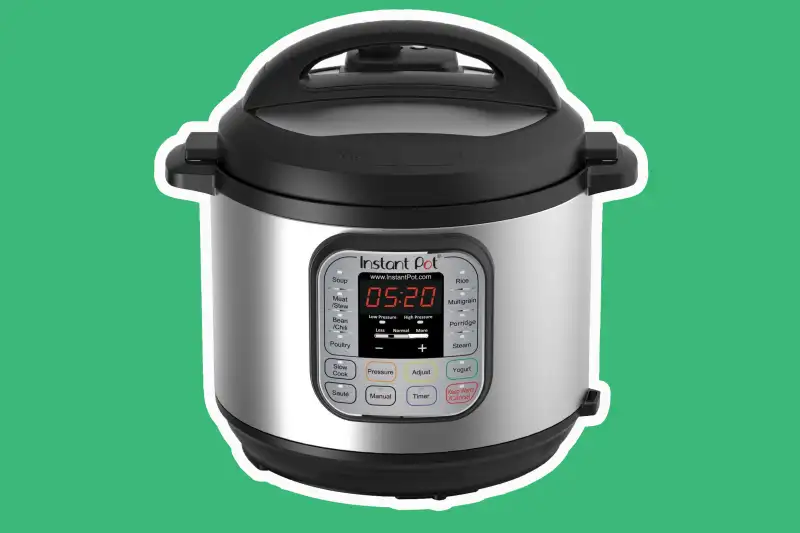 If it feels like everyone in America got an Instant Pot for Christmas, it's not hard to see why.
These wildly popular multi-cookers have attracted a ton of attention and garnered raves from pros and home cooks alike for their versatility and adaptability: you can pressure-cook, slow-cook — even make yogurt. In fact, they're so popular that many retailers sold out of them before Christmas — even Amazon currently has a dearth of the popular six-quart DUO60 model, although you can still score the six-quart DUO Plus (it has a few more bells and whistles) for $119.95. Also still available is the six-quart Ultra, which has 10 different functions, including cake-making, for $149.95.
One thing users tend to note about the Instant Pot is that it takes a little bit of time to get the hang of using it. While there's a Facebook community with close to a million members who are generally very patient with first-time users' questions, you can make the learning curve less steep with an Instant Pot cookbook. There are a whole slew of them out there, so choosing the best Instant Pot cookbook can be daunting, especially if you've never used a pressure cooker before.
Among Money readers, the favorite is Instant Pot Obsession: The Ultimate Electric Pressure Cooker Cookbook for Cooking Everything Fast. Get or gift this comprehensive cookbook for a great overview of how to use that new kitchen gadget. This popular cookbook covers all of the basic and it has 4.1 stars on more than 400 Amazon reviews. Words like "practical," "delicious" and "great" come up frequently in the Amazon reviews, many of which also praise the reference resources the cookbook offers as well as its breadth of Instant Pot recipes.
We'd also be remiss if we didn't mention this close second Money readers really like for Instant Pot cooking, The Instant Pot Electric Pressure Cooker Cookbook: Easy Recipes for Fast & Healthy Meals. This highly-recommended cookbook has more than 1,800 reviews on Amazon, and has sold more than 300,000 copies on the strength of its 100-plus recipes that range from breakfast frittatas to late-night snacks like chicken wings.
We've included affiliate links into this article. Click here to learn what those are.