MBAs From This School Earn Twice as Much as the Average Business School Grad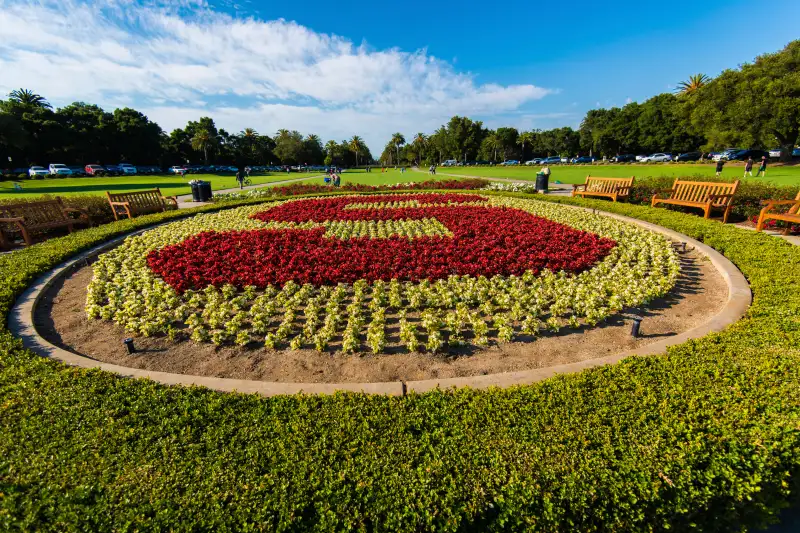 hanxu1011—Getty Images/iStockphoto
They have the best alumni network in the world.
They have a unique call to public service that many other business programs lack.
And they earn double the average MBA.
All of these reasons and more are why Stanford is the most exclusive MBA program in the world, according to Bloomberg.
Stanford's business school has an admissions rate of just 5.1 percent, compared with 9.6 percent for Harvard and 12.7 percent for Wharton-Penn.
"When people go to recruit at Stanford, they recognize they're getting candidates who probably got offers from Harvard and Wharton," Jay Bhatti, a venture capitalist, told Bloomberg.
The average Stanford MBA is making $285,000 within six to eight years of graduating, Bloomberg found. That's in part because so many end up in the Bay Area, which has four of the country's 15 highest average adjusted gross incomes.
Stanford also placed first in its alumni survey index, two spots ahead of Harvard.
Finally, Stanford MBAs seem to come with a different attitude, hoping to follow their dreams rather than just the biggest paychecks.
"Highly ambitious students at other top-ranked business schools normally seek lucrative jobs in private equity and other well-paid sectors," Bloomberg reports. "At Stanford, those kinds of jobs generally elicit 'snores' from fellow students, he says, because so-called gunners chase riskier ventures."
Forbes also ranks Stanford's MBA program No. 1, noting that it also has an exceptionally high number of foreign students, who are more likely to start businesses and thus earn equity. (The Economist actually gives Stanford's MBA program the #5 ranking worldwide, placing the University of Chicago at the top.)
Here are 10 of the most notable Stanford Graduate School of Business alums:
Phil Knight (founder, Nike)
Charles Schwab (founder, Charles Schwab)
Joe Coulombe (founder, Trader Joe's)
Mary Barra (CEO, General Motors)
Nolan Bushnell (founder, Atari, Chuck E. Cheese)
Jeff Bewkes (CEO, Time Warner)
Kendall Powell (CEO, General Mills)
Vinod Khosla (cofounder, Sun Microsystems)
Miles D. White (CEO, Abbott Labs)
Richard Fairbank (founder, Capital One)