The 3 Best New Breaks for College Students in 2014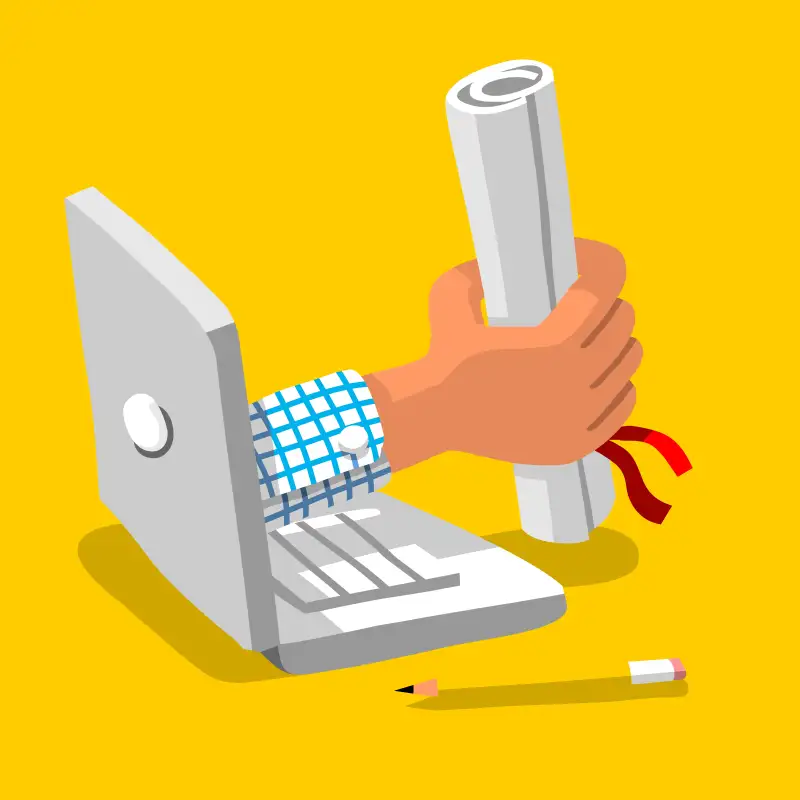 Every year, there are innovators who come up with fresh solutions to nagging problems. Companies roll out new products or services, or improve on old ones. Researchers propose better theories to explain the world. Or stuff that's been flying under the radar finally captivates a wide audience. For Money's annual Best New Ideas list, our writers searched the world of money for the most compelling products, strategies, and insights of 2014. To make the list, these ideas—which cover the world of investing, retirement, health care, tech, college, and more—have to be more than novel. They have to help you save money, make money, or improve the way you spend it, like these three higher-ed innovations.
Best Help For College Grads
More borrowers can now cap their student loan payments, so that the bills eat up no more than 10% to 15% of income. Although these programs first got going a few years ago, they became a lot easier to access in 2014—enrollment doubled to 1.9 million in the 12 months before June 30.
One reason: The StudentLoans.gov site introduced a handy new calculator to quickly compare repayment options, as well as a one-stop application that allows borrowers to choose the plan with the lowest monthly payments.
Best Fast Path to a Degree
If you know the material in, say, Econ 101, should it matter whether you learned it sitting in a lecture, by taking a free online course, or by reading the books? More well-regarded schools are saying it shouldn't—and that could help bring down the cost of getting a degree. The University of Wisconsin system now makes it possible to earn a bachelor's by taking tests or submitting portfolios of your work.
The University of Michigan, the University of Texas system, and Purdue are also launching "competency-based" degrees. In the first year of UW's program, one ambitious student aced enough tests to earn 33 credits in three months, at a cost of only $2,250.
Best New (and Returning) Free Courses
The number and quality of free online courses kept improving in 2014, offering everything from guitar lessons to "no-pay MBAs." These are three of the most proven of the "massive open online courses," or MOOCs.
A popular newbie in 2014: If Interstellar inspired you to learn about the cosmos, check out CalTech's The Science of the Solar System, which has gotten five-star reviews on Coursetalk.com. As you would expect from a CalTech course, it's challenging, according to the 2014 students. It's being offered again through Coursera starting March 30, 2015.
Two favorites of the year: As computers become ever more essential to our jobs, programming has become a crucial career skill. But which language should you learn? And how can you learn it quickly and cheaply? MITx's "Introduction to Computer Science and Programming using Python" teaches what has become the most popular programming language at colleges. Most MOOCs are plagued by high dropout rates. But among all the free courses offered by EdX, the MOOC platform for Harvard, MIT, and many other elite colleges, this three-year-old class is in the top five for number of students who have completed all assignments. The class is being offered again starting Jan. 7, 2015.
Even if you don't plan to start a business yourself, odds are that you're working for someone who is trying to be more entrepreneurial. And one of the most popular entrepreneurial gurus of the moment is Steve Blank, a tech entrepreneur who is one of the founders of the "lean startup" movement. Blank's learn-at-your-own pace "How to Build a Startup" course has been sampled by about a quarter of a million students already, making it one of Udacity's most popular.
Related: