5 Best Super Bowl Sunday Deals That Have Nothing to Do With Football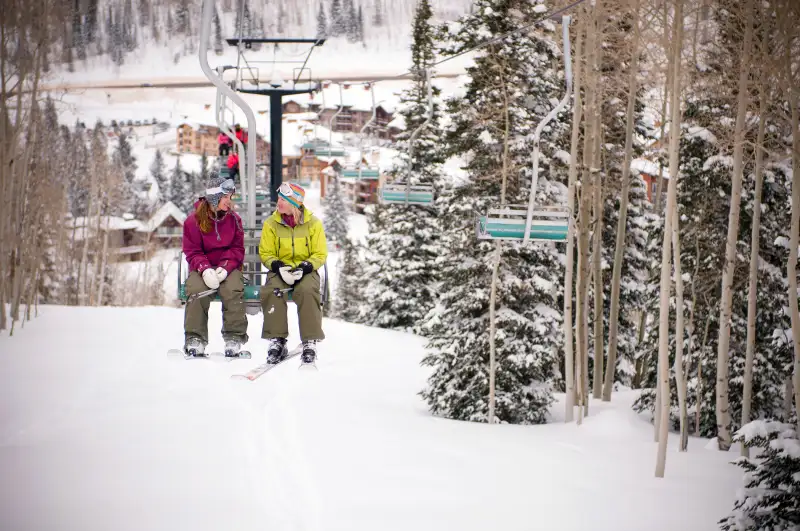 Last year, 114 million American TV sets were tuned to the Super Bowl, making it the most watched event in U.S. history. This record could likely be broken come Super Bowl 50 on Feb. 7, 2016, when an epic matchup of incredibly popular quarterbacks will take place, with Peyton Manning's Denver Broncos facing off against Cam Newton's Carolina Panthers.
For most Americans, Super Bowl Sunday will be spent preparing for, and then watching, the big game. Party hosts and partygoers will load up on pizza, chicken wings, and beer, among other game-time essentials, before settling in to view the game—and, of course, the commercials.
But what about the millions of people who have no interest in any of the above? Or who will watch a little of the game but see no reason to spend the bulk of the day busying themselves in pregame mode?
Because so much focus is placed on the big game, many other activities are uncrowded—and often heavily discounted—on Super Bowl Sunday. Here are some great ideas for making the most of the day, and getting the most for your money.
Go Skiing or Snowboarding
Super Bowl kickoff doesn't take place until after 6 p.m. EST. So if you live within a few hours' drive of a ski resort, you can get a full day on the slopes and still make it back home in time to watch some or all of the action. And if you couldn't care less about football, well, you could relax and enjoy the après ski scene—and perhaps even stay the night at a rate far cheaper than Saturday.
Read Next: 5 Absurd but Awesome Ways to Predict the Winner of Super Bowl 50
Super Bowl Sunday is always a slow day for ski resorts. Lift lines, trails, and slopeside bars and restaurants are blissfully uncrowded, and the resorts themselves often wave around big discounts to boost business. Many mountains sell discounted tickets in advance on their own websites. Liftopia, meanwhile, offers one-stop shopping for discounts at a wide variety of resorts, with most one-day tickets available for 30% or more off the normal walk-up pass price. A Super Bowl Sunday pass at Attitash, in New Hampshire, for instance, is listed at $39, or 44% lower than the normal price. Bear in mind that the cheapest Liftopia tickets are nonrefundable and can only be used on the specific date they're purchased for.
Have a Spa Day
If you'd literally rather stare at the ceiling than watch football, you can do exactly that—while getting a discounted massage or facial. You'll find deals all across the country as spas promote their services for so-called Super Bowl widows (and widowers). Scope out spa specials at sites like Groupon and the spa directory Spafinder.com. Even if the deals aren't Super Bowl-specific, you'll generally find better availability on Feb. 7 compared to typical weekends.
"If you don't see a special at your favorite spa, just ask," Spafinder research director Beth McGroarty advises. "Bookings may be lighter, and under-the-radar deals may be available—especially group discounts."
See a Broadway Show
Because so many people spend Super Bowl Sunday shopping, cleaning, and gearing up for game-time parties, theatergoers generally have better access to seats for hot shows. Even Broadway shows that are sold out for months, like "Hamilton," have lower demand—and therefore cheaper prices—on the secondary market for performances on Super Bowl Sunday.
At last check, tickets for "Hamilton" on Super Bowl Sunday were $50 to $70 cheaper than seats listed for the following Sunday on resale sites such as StubHub and SeatGeek.
Grab a Table at a Hot Restaurant
If you've been wanting to try a restaurant where it always seems impossible to get a reservation, try dinner on Super Bowl Sunday. "Once the day is in full swing restaurant website traffic drops well below typical Sunday trends," the reservation site OpenTable noted. "By 3 PM, seemingly all attention is turned toward getting to the party or actually watching the game if you're on the West Coast."
In Philadelphia, restaurant reservations for Super Bowl Sunday are typically down 60%, OpenTable found. Even major markets like New York City and Boston experience a pronounced dip: 30%-40% fewer people will dine out in those cities on the Super Bowl.
Check Out Theme Parks, Zoos, Museums, Bowling
While Disney theme park spokespeople claim the event has no impact on attendance, Disney vacation planning sites like EasyWDW.com and TheMouseForLess.com recommend visiting the parks on Super Bowl Sunday because you can expect far less company. The big game "keeps many locals away and is usually a great time to tour the parks," notes TheMouseForLess.com. Disney's Hollywood Studios was "virtually dead on Super Bowl Sunday each of the last three years," according to EasyWDW.com.
Many other family-friendly activities see discounts and minimal crowds on Super Bowl Sunday as well. Zoos and museums in North Carolina especially are likely to offer discounted admission on the Super Bowl in honor of the local team being in the game. Other cultural institutions, like the Philadelphia Museum of Art, host free or "pay what you want" entrance specials on the first Sunday of every month—and Sunday, Feb. 7, qualifies.
Consider bowling as an option too. Local specials from the likes of Arsenal Bowl, in Pittsburgh, offer totally free bowling from 9 p.m. to midnight on Super Bowl Sunday. Odds are, your local bowling alley will have a TV with the game on, if someone in your party needs to see who wins.