The Best Week to List Your House for Sale Is Coming This Month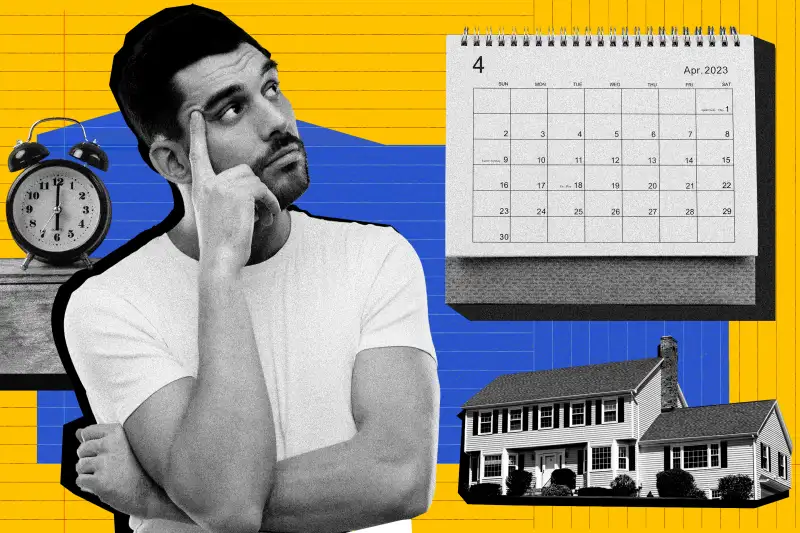 Eddie Lee / Money; Getty Images
For months, homebuyers and sellers alike have agreed the real estate scene has been rough. As a result, lots of potential buyers (and sellers) have been waiting on the sidelines for a more favorable time to jump into the market.
If that sounds like you, take note: A report from Realtor.com says that the best week of the year for home sales for 2023 is coming up soon: April 16 to April 22.
What the data shows
The housing market usually has seasonal peaks and valleys, with spring seeing a boost in sales activity. Mid-April has historically brought the best week of the year for sellers to list their homes, Realtor.com says. According to the report:
Houses listed during this week of April 16-22 are expected to be priced $8,400 higher than the average week and $48,000 higher than early 2023.
Homes listed during this week are also expected to sell 18% faster than other weeks, and listings typically see over 16% more views during this period.
"Entering the market during the best week gives sellers a great opportunity to catch the attention of buyers before listing activity is in full swing," the Realtor.com report states.
It's generally accepted that the most active time for the housing market stretches from April until July, so it makes sense for sellers to try to list their homes toward the early part of this period.
Mortgage rates and the housing market
Buyers seem to be getting excited about the market again. Data from brokerage Redfin shows that buyer demand is reaching its highest level since May of 2022. In addition to seasonal trends, a brief drop in mortgage rates could be what is stoking excitement among buyers.
The possibility of more visibility for listed homes and higher house prices could nudge more owners into selling this spring. But recent findings suggest that seasonality may matter a lot less than usual in the 2023 housing market — because it's all about mortgage rates.
Many would-be sellers are slow to list their homes because they purchased years ago and locked in more favorable mortgage rates than anyone can find today. Because these potential sellers would also probably be looking to buy, there is a reason for them to remain patient, rather than taking on new, higher mortgages by selling too soon. Some of these sellers are holding mortgages of just 3% as compared to the 7% current rate for a 30-year, fixed-rate mortgage.
Still, there's a difficult decision for these sellers to consider. The average American predicts mortgage rates will rise above 8% next year. Selling now would mean a high mortgage rate already for their next purchase, but that could be a much better alternative to even higher rates later.
More from Money:
3 Trends Shaping the Spring Housing Market for Buyers and Sellers