Amazon's Bestselling Leggings Cost Less Than $15 — and People Are Obsessed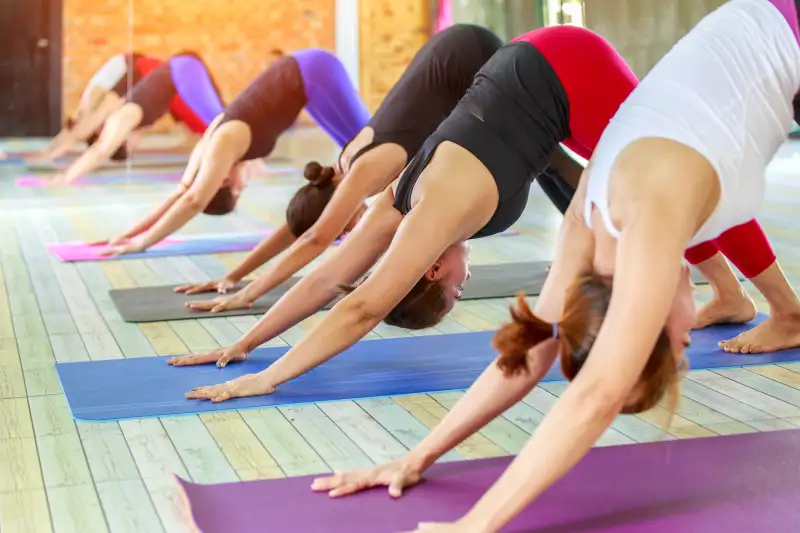 Pakin Songmor—Getty Images
The search for the best leggings can be confusing, especially if you're trying to get good value. Boutique activewear brands advertising on social media pushing trendy new yoga pants for women tend to follow in the mold (and price points) of Lululemon: leggings that cost upwards of $100 or more per pair.
On the flip side, bargain hunters seeking cheap leggings have gotten burned, too. Women initially flocked to Lularoe leggings for their bright prints and reasonable prices, but a combination of quality-control issues and a multilevel-marketing model that left some people feeling besieged by social media pleas to buy from friends tarnished the brand's appeal.
And some ultra-cheap workout leggings have gotten a bad rap for everything from waistbands that ride too high or too low to sheer or rough fabric to crooked seams.
Luckily, you don't have to run up your credit card bill for workout-appropriate leggings that are both super-flattering and inexpensive. Thanks to the crowdsourced magic of Amazon clothing reviews, we've found these amazingly inexpensive leggings that thousands of users rave about. Amazon's top-selling clothing items are often dominated by cheap leggings and yoga pants right now, with prices starting under $15 a pair.
Satina high-waisted leggings come in a rainbow of 25 colors, and prices start $12.99, so you can stock up. The sizing is shockingly simple: There's one size if you wear a small through a large, and one size for plus-sized bodies up to 3L.
Amazon fashion sometimes has the reputation of being hit-or-miss (especially when garments feature super low prices), but if you're looking for the best workout leggings for the money, check out the reviews.
More than 2,800 Amazon reviewers used the word "soft" to describe the material of Satina leggings, and they have an 87% "fits as expected" ranking. The material is stretchy enough to legitimately accommodate a wide variety of body shapes and sizes, according to reviewers. Tall buyers say they were pleased to discover that the leggings are long enough. The high waistband won almost universal praise for covering the belly without pinching and not rolling down in the middle of a workout, which makes these great yoga pants. Buyers say they've worn these leggings for yoga as well as pilates, dance, running, and more. And more than 150 reviewers used the term "favorite."
Amazon deals are fleeting, and we've noticed prices fluctuate on popular products. But even if you have to pay toward the high end of Amazon's listed price for these Satina leggings ($12.99 to $16.99 when we last checked), they're still a pretty solid deal.
If you feel like you need even more choices of sizes or colors, Leggings Depot, another top-selling brand sold by Amazon, has more than 40 colors and prints available in high-waisted leggings, with sizes up to 5XL.
Leggings Depot leggings run between roughly $10 and $17 per pair, depending on size and color. They have lots of fans on Amazon, with a whopping 12,000 reviews that include literally thousands of raves about the soft fabric, flattering cut and can't-beat-it price.
More From Money:
The Best Yoga Pants for Your Money, According to Yoga Teachers