The Bear Market in Burger Stocks Just Got Worse
Money is not a client of any investment adviser featured on this page. The information provided on this page is for educational purposes only and is not intended as investment advice. Money does not offer advisory services.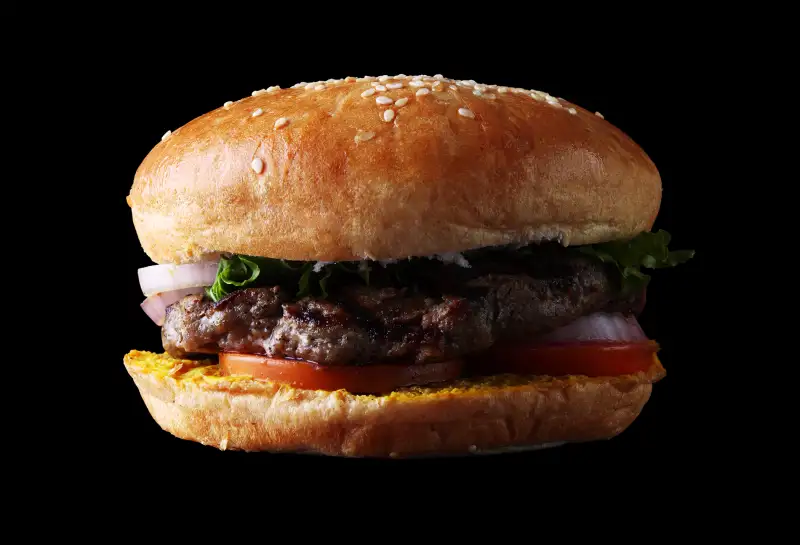 Danish Khan—Getty Images/iStockphoto
The burger revolution on Wall Street is officially over.
And the big losers weren't old-guard chains like McDonald's or Wendy's . No, the real loser was anyone who invested in so-called "better burger" stocks that became the darlings of the market starting in 2015.
Case in point: Shake Shack
This millennial-friendly burger chain, founded by upscale New York restaurateur Danny Meyer, became the poster child for the haute burger craze after the stock more than doubled on its first day of trading last January.
Today, however, Shake Shack shares are as limp as day-old crinkled fries.
The stock sank nearly 10% in after hours trading Wednesday after the fast-casual chain reported surprising weakness in sales.
While the company posted slightly better than expected profits, same-store sales — a key metric that tracks revenues at restaurants open for at least one year — rose a modest 4.5% in the recently ended second quarter.
That was markedly lower than the 5.4% increase that analysts had been expecting. And it represented a huge drop from the 13.3% same-store sales growth the company enjoyed in 2015.
After Wednesday's plunge, Shake Shack shares are now down about 60% over the past 15 months.
Shake Shack Is Hardly Alone
Last week, Habit Restaurants , a once-hot burger stock in its own right that more than doubled on its first day of trading in late 2014, also announced disappointing results this quarter.
Same-store sales at its Habit Burger Grill restaurants grew 4%, the company reported. That's down from the 6.4% sales growth rate Habit enjoyed in 2015. And for the full year, the company forecasts comparable sales growth will rise just 3%.
Since the end of 2014, the restaurant chain has lost nearly two-thirds of its market value.
In explaining the company's second-quarter results last week, CEO Russell Bendel blamed the chain's woes on the struggling economy. "We feel the biggest headwind we have with sales right now is a little bit of the state of the consumer," Bendel told analysts on a conference call, according to Business Insider.
Yet as Business Insider points out, personal consumption among U.S. households actually rose a robust 4.2% in the second quarter.
Alas, that money does not appear to be going to trendy burger restaurants.
Earlier this week, Red Robin , another fast-casual burger chain, reported that same-store sales actually declined 3.2% in the past quarter.
Plus, the company lowered its guidance for sales and profits for the full year.
The stock has sunk more than 42% since last August.
Another Sign of the End
Perhaps the most telling sign that the burger revolution is dead: Chipotle's extremely late entrance into this market in an attempt to hop on the burger bandwagon.
The fast-casual burrito chain — whose own shares have lost nearly half their value since last October following a bout of health scares — is reportedly testing a new burger concept restaurant that will be named TastyMade.
The company initially applied to trademark a different name for this concept — Better Burger.
But as we know, investors don't have much of an appetite these days for better burgers.
***
Please join Money Magazine assistant managing editor Paul J. Lim at The MoneyShow San Francisco, August 23-25 at the Marriott Marquis. The three-day event will offer individual investors information on successful investing strategies and disruptive trends in technology and finance. Money will be hosting a panel discussion on Aug. 25 on the theme of "Modernizing Your Dividend Strategy." To register free, go to http://www.sanfranciscomoneyshow.com/?scode=041660