Biden's Junk Fee Crackdown Comes for Shady Retirement Advisors
Money is not a client of any investment adviser featured on this page. The information provided on this page is for educational purposes only and is not intended as investment advice. Money does not offer advisory services.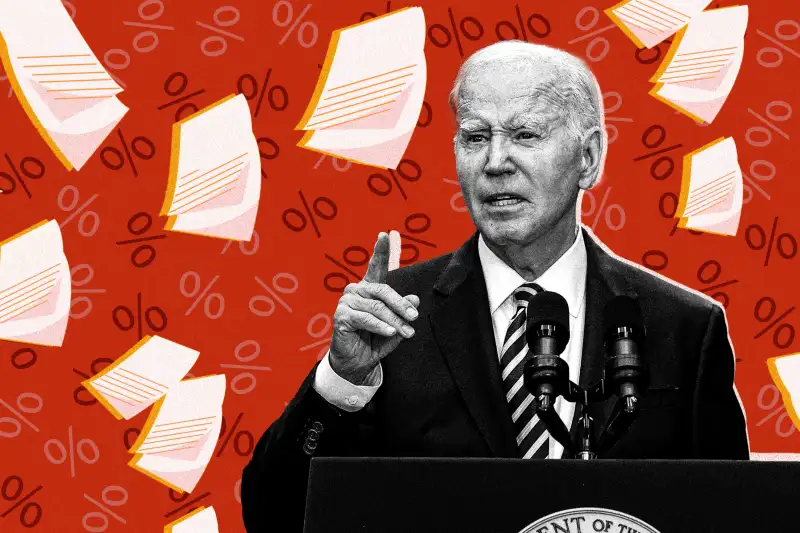 Each year, Americans cumulatively spend billions of dollars on so-called junk fees, or surcharges hidden by banks and other service providers in customer bills. President Joe Biden has spent months cracking down on hotels and ticket companies that charge these fees — and now he's targeting retirement advisors.
In a speech Tuesday, Biden announced he's working in conjunction with the Department of Labor to standardize rules that would require financial advisors to prioritize their clients rather than hawk products like annuities just for the commission.
"When you pay someone for retirement advice, they must give you advice that's in your best interest, not whether it gets them the best payday," Biden said.
In simple terms, the proposal would update the legal definition of an "investment advice fiduciary," making it so financial advisors who charge fees to clients when giving investment advice to retirement plan participants are held to a new standard.
This, the department said in a blog post, would "better protect retirement investors who make decisions about their retirement savings based on advice they receive."
In his speech, Biden cited annuities investors as an example of who will benefit from the proposal. Annuities are contracts with insurance companies that provide periodic payments over time, and they're popular options in retirement planning. But when advisors provide guidance that serves their interests — earning them a higher commission — rather than the client's, those investments can vastly under-deliver.
The Biden administration's hope is that cracking down on these ill-intentioned advisors will help to give Americans peace of mind that they're being genuinely taken care of when investing in their retirement.
According to the Labor Department's statement, conflicting advice from self-interested advisors has cost annuities investors up to $5 billion per year. It suggests that those enrolled in retirement plans like 401(k)s and individual retirement accounts suffer similar financial losses to dubious advice. All of these investments would be protected under the new proposal.
Similar rules already exist thanks to the Employee Retirement Income Security Act, or ERISA, which passed in 1974. But Biden acknowledged that the law needs to be supplemented to cover other types of advisors, products and situations.
"Back then [when ERISA was passed], more workers had traditional pensions, IRAs were brand-new, and 401(k)s didn't even exist," he said. "Things are different now, but the rules haven't caught up yet."
The Labor Department proposal is just one facet of the Biden administration's march on junk fees. Earlier in October, it announced two other proposals culminating from thousands of public comments on junk fees gathered over the last year — one from the Consumer Financial Protection Bureau and one from the Federal Trade Commission.
The FTC proposal would ban businesses from adding junk fees to bills. The rule would force businesses to disclose all fees to the customer and to include all mandatory fees in pricing upfront. At the same time, the CFPB published guidance that would bar banks and credit unions from charging fees for basic customer service.
The CFPB will begin enforcing its guidance in February, according to its blog post. The FTC has opened up a round of comments for its proposal and will consider responses for the final legal rule.
More from Money:
Why Some Retirees Won't Get the Full 3.2% Social Security COLA Next Year
Retirees Are Not Confident They'll Be Able to Afford Long-Term Care: Poll
Millennials vs. Boomers: Who's Doing a Better Job Saving for Retirement?