8 Smart Ways to Save When Buying Holiday Gifts for a Big Family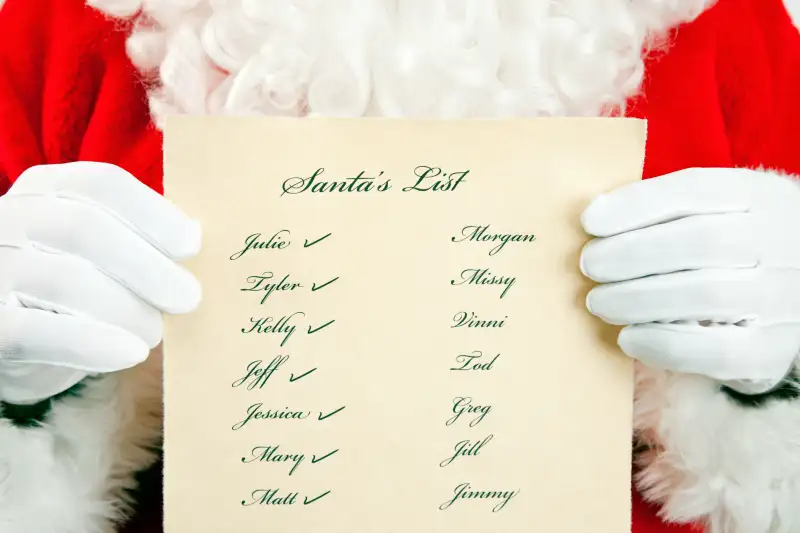 If you've got a lot of people to buy for, you're probably used to watching your holiday budget spiral out of control.
The costs of purchasing presents for a long list adds up fast. The average American expects to spend $720 this year, according to a Gallup poll, and a quarter of people will spend more than $1,000. If you've got a huge extended family or a big coterie of gift-exchanging friends, you may have found that your own expenses surpass even that not-so-grand figure.
And many people embrace the giving spirit and are generous to a fault: Nearly four in 10 people admit to feeling pressured to spend more than they can afford during the holiday season.
To help spare you some pain when January's credit card bill arrives, Money asked a few smart mom bloggers to share some of the cost-cutting strategies they use for their own gift giving. Cue the elves!
1. Cut Out the Adults
"Last year we agreed with my brother and sister-in-law to only exchange gifts for the kids. It was the start of something wonderful. We have agreed to do it again this year, and I also reached out to another family-in-law this year to do the same. We have reduced our present load by at least four, saving about $150 to $200—as well as the weeks-long process of my husband mulling over the perfect present while vetoing everything I suggest!" —Elissha Park, The Broke Mom's Guide to Everything
2. Rotate Recipients
"On one side of the family, we rotate between the four siblings and their families as to whom we give gifts. My three kids enjoy coming up with a theme and putting together a 'family gift' for their cousins."—Gina Lincicum, MoneywiseMoms
3. Agree to Get Crafty
"On the other side of our family, we do homemade gifts—still sticking to a dollar amount because it's easy to overspend even with craft supplies. These have been some of our family's favorite gifts, like the CDs of favorite kid songs my son made for his uncles when they became new dads!" —Gina Lincicum, MoneywiseMoms
4. Think In Tiers
"It's so easy to go overboard from year to year. That's why I use a three-tiered gift-giving system: Tier 1 is family. We do gift exchanges with each individual person in our immediate family, and set a budget for each person. Tier 2 is friends. We typically do a single-family gift for our friends, like movie tickets with free babysitting or a fun new game for them to play together. Tier 3 is neighbors and co-workers. I create homemade chocolate goodies in handmade packages.
Once I establish my budgets for each tier and the people in them, I create a cash envelope for that tier. I only spend cash on what I buy for gifts, supplies and even wrapping paper. Once the cash in the envelope is gone, it's gone!" —Kim Anderson, Thrifty Little Mom
5. Focus on Experiences
"Meaningful gifts don't have to be extravagant and costly. Consider giving experience gifts—whether that means buying tickets for a ball game or making plans to take the kids to a matinee movie. Sometimes, the most remembered gifts are those that took thought, not money." —Crystal Paine, Money Saving Mom
6. Pick One and Be Done
"We often employ the Secret Santa method for the adults in our extended family, because with all the siblings and parents things can add up pretty quickly! Rather than try to spend $50 on everyone in each family—which would total $500—we each pick one name to buy for, with a set price range of $100 to $150 per person. This cuts our costs pretty much in half. Plus, this method makes sure that the adults each get a nice bigger gift rather than a whole bunch of smaller gifts. (We don't include kids in Secret Santa—under 18 means you get a gift!) It adds a fun element, too, seeing who got who and what they got them!" —Scarlet Paolicchi, Family Focus Blog
7. Set Aside Cash
"As a mom of five boys, planning ahead for the holidays is an absolute must. Four of my kids are teenagers, and while their wish lists may not be as long as they were when they were younger, the price of their toys has certainly gone up.
To combat the heavy hit the holiday season takes on our budget, my husband and I decide in January how much we want to spend on each child (as well as on ourselves) for the holidays and birthdays for the upcoming year.
We then take the total, divide it by 12, and put that amount into a special savings account every month. By putting away a small amount each month, we aren't met with panic when the holiday season is upon us."—Candace Anderson, Frugal Mom
8. Block Up the Chimney
"Decide with your family to forgo gifts all together. Volunteer Christmas morning so you don't feel like you're missing out on anything, and instead of exchanging gifts, take some of the money you all would have spent and use it for an experience together." —Anna Newell Jones, And Then We Saved