So How Much Is Bill Gates's 100,000 Chicken Donation Actually Worth?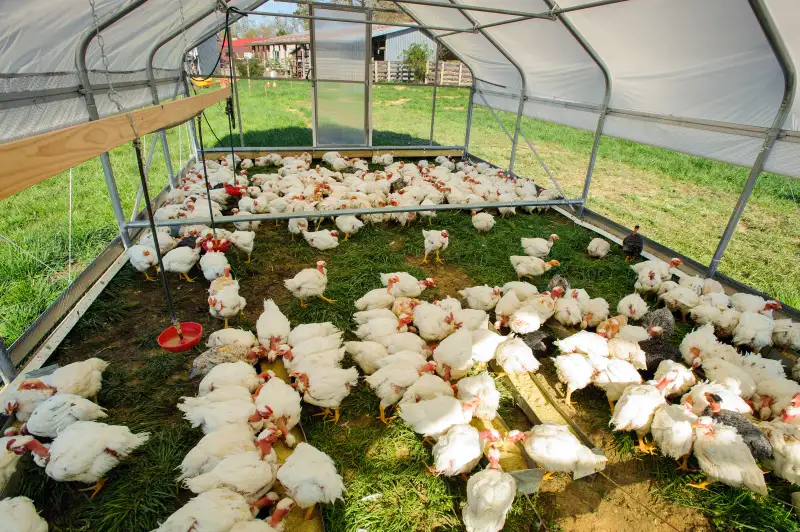 Heifer International/Bryan Clifton
Like many older office workers wanting to get back to the Earth, Bill Gates has gotten into the idea of raising chickens. "Melinda and I are excited about chickens," he recently wrote. But this is Bill Gates, not Bill from accounting, so he's been going deep, and has created an initiative called "Coop Dreams" to donate 100,000 chickens to various parts of the world.
Nice as this idea is (read more about their donations here and here), Gates has found that no good deed goes unpunished. The plan has run afoul of officials in Bolivia, who reported being offended by the Gates's attempted chicken donation.
According to the Financial Times, César Cocarico, Bolivia's minister of land and rural development, found it "offensive" that Gates assumed the country was full of people "in the middle of the jungle not knowing how to produce." He respectfully asked Gates or an apology, citing the country's vibrant economy and ability to actually export chickens. As The Verge has noted, Bolivia has the best economic growth in South America, according to the IMF.
Read Next: Why I Became a Backyard Chicken Farmer
But unlike all the ridiculous puns about "ruffled feathers," one thing has been missing from the media coverage: How much is a gift of 100,000 chickens actually worth. It sounds like a lot of chickens, but I bought 12 eggs for $4 recently, and they were organic.
Gates partnered with the Heifer project, which allows people to donate animals to people who need them. Heifer's unit of measure for chickens, however, is not discrete, it's a "flock of chicks," which could mean anywhere between 10 to 50 according to their definition.
We also know that a flock costs $20 via Heifer. So 100,000 divided by 10 to 50 is 10,000 to 2,000. That means 100,000 chicks through Heifer costs a donor $40,000 to $200,000. (We're assuming Heifer would donate chicks and not chickens, because there isn't an option to donate chickens—and the chicks should become chickens.) Interestingly, Gates notes in his GatesNotes that a single chicken usually sells for $5 in West Africa. So after maturity, the chickens should be worth approximately $500,000 on the ground there. The value of chickens is different everywhere. For comparison, your neighbor's backyard chickens likely cost somewhere between $15 and $20.
Read Next: Bill Gates Is Once Again the Richest Person in the World
Heifer International has not responded to our inquiries as of publishing this post, but from their available materials it seems that Bill and Melinda Gates's donation—while generous—was hardly newsworthy considering their largesse. The Gates Foundation paid out $4.2 billion in direct grantee support last year.