Bill Gates Is Giving Every 2018 College Grad a Free Copy of His Favorite Book. Here's How to Get It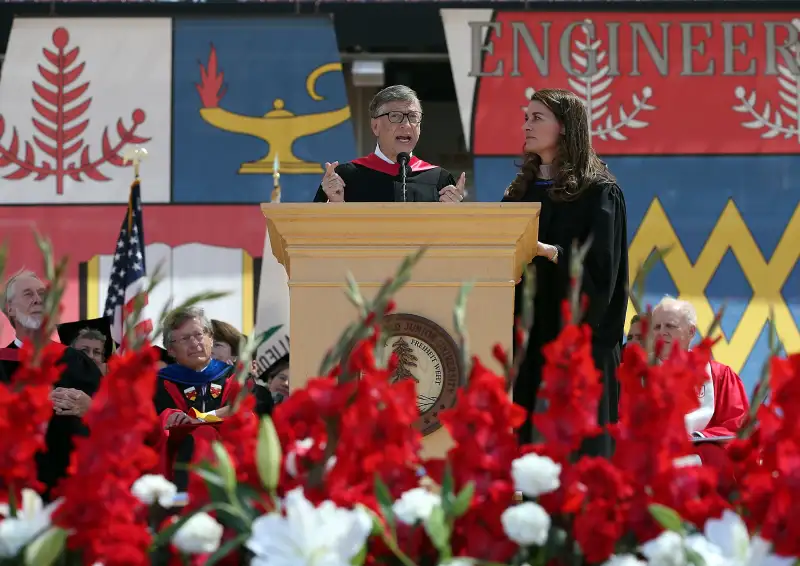 Justin Sullivan—Getty Images
Bill Gates is giving one of his favorite books to every 2018 college graduate in the United States.
The volume is Hans Rosling's Factfulness: Ten Reasons We're Wrong About the World—and Why Things Are Better Than You Think. The billionaire co-founder of Microsoft has called it "one of the most important books I've ever read — an indispensable guide to thinking clearly about the world."
The optimistic book, which Amazon lists for online download at $14.99, rejects doom-and-gloom descriptions of the status quo. Progress is being made but overlooked, it says. The divisions between people are based on instincts and assumptions — which can be done away with if we face them head on.
The book can be downloaded for free by anyone receiving an associate's, bachelor's, or post-graduate degree in the U.S. this year. Graduates can access it here.
As many as 3.6 million such college degrees will be awarded this year, according to the National Center for Education Statistics. If every graduate were to download the book and Gates were covering the full retail price, it would put the value of his gift at nearly $55 million.
"I hope you take Hans's advice to heart," Gates wrote in a blog post announcing the gift. He said this blueprint for how to think "factfully" is especially relevant for college graduates, but that "everyone should read it."
Rosling, the book's primary author, was a Swedish doctor and statistician renowned for his TED talks. In a tragic turn of events, Rosling died of pancreatic cancer last year, before the book was published. His co-authors and longtime collaborators, son and daughter-in-law Ola and Anna Rosling, saw the book through to publication in April.
The book opened at No. 5 on the New York Times Best Seller List for hardcover nonfiction.
In his blog post announcing the giveaway, Gates points recipients to a specific passage from the book: "When we have a fact-based worldview, we can see that the world is not as bad as it seems — and we can see what we have to do to keep making it better," Rosling wrote.
Gates laments in the post that he could not provide this volume on seeing the world clearly to graduates across the globe. Why not? "Unfortunately, because of international publishing rights," he says.
We've included affiliate links into this article. Click here to learn what those are.