Bill Gates Says This Is the Reason He's So Successful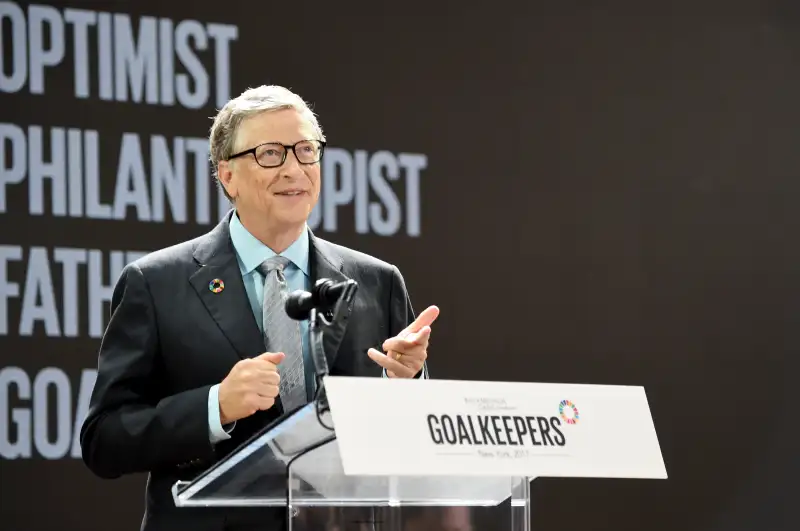 Jamie McCarthy—Getty Images for Bill & Melinda Gates Foundation
Bill Gates hosted his 6th Reddit "Ask Me Anything" on Wednesday, where he answered a variety of questions, ranging from his thoughts on climate change to his favorite beer. The billionaire's most revealing responses, however, were on how he became so successful and rich.
So what does he credit most?
"I benefited from having a great education — public schools through 6th grade and then a great private School," Gates said. "So there is a good chance I would never have gotten turned on to software and math the way I did and therefore not as successful." The question was actually framed in a very interesting way: Would he have become so successful had he been from a low-income family.
Gates' father was a prominent lawyer in his hometown of Seattle. At 13, he enrolled in Lakeside School, which was ranked the number 6 best private school in the country. Gates went on to attend Harvard University for two years, before dropping out to start Microsoft.
Gates has made it his mission to bring access to good education to lower-income communities around the world. The Bill and Melinda Gates foundation has made access to K-12 its #1 priority, having pledged $1.7 billion to education reform late last year.
A similar question earlier in the AMA broached the same topic of success:
"I was a success in getting good grades and test scores in high school. I was a success at writing good code by my early 20s. The dream of the PC being an enabling tool came true by the 1990s, " he said. "Now I am working on being a good father and the ambitious goals of the Foundation including getting rid of polio and malaria. I think it is always good to have goals where your success is in doubt and I have that in many areas including the work I do on climate change."