6 Crazy Facts About the Bird Flu Outbreak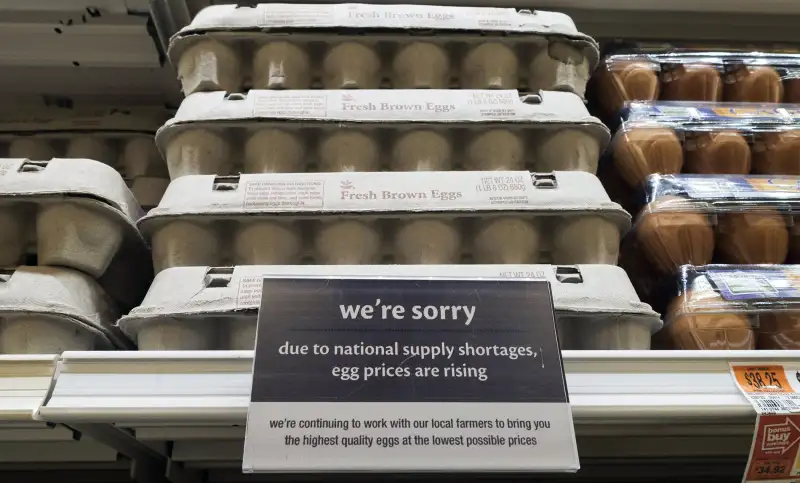 Paul J. Richards—AFP/Getty Images
"Why Aren't We More Scared of the Bird Flu?" a New Yorker headline wonders this week. As early as mid-May, some were referring to the spread of avian influenza in early 2015 as the "worst bird flu outbreak in U.S. history." Back then, roughly 30 million chickens and turkeys had been killed. The toll is now up to 47 million birds and counting. And there is much uncertainty about how or when the danger will dissipate.
"If there is any disease that's incredibly humbling, it's influenza," Michael Osterholm, an infectious disease specialist at the University of Minnesota, explained to the Minneaspolis Star Tribune recently. "Every time you think you know it, you are reminded that Mother Nature is in charge."
According to the CDC, the bird flu virus has been detected in chickens and turkeys in 15 states. "No human infections with these viruses have been detected at this time," the CDC notes, and that is the simplest answer to the question posed above by the New Yorker.
Nonetheless, there is still cause for concern about the bird flu, if for no other reason than its impact on your grocery bill. Consider the following:
• More than 47 million chickens and turkeys have died as a result of the bird flu.
• For the first time since 2008, domestic egg production will decline this year.
• The bird flu has already caused egg prices to soar this spring. In some cases, supermarket prices for a dozen eggs have more than doubled since May. And the USDA forecasts that prices will hit an all-time high in the fourth quarter of 2015.
• American consumers will wind up spending roughly $8 billion extra on eggs this year, a 75% increase over last year.
• U.S. companies will soon be importing eggs from Europe for the first time in more than a decade as a means of coping with the domestic egg shortage
• The U.S. government budgeted $410 million to battle the bird flu and compensate farmers for their losses, and it looks like that won't be enough—it's likely that more than $500 million will be spent.