Bitcoin Could Hit $100,000 This Year, Says Analyst Who's Been Right Before
Money is not a client of any investment adviser featured on this page. The information provided on this page is for educational purposes only and is not intended as investment advice. Money does not offer advisory services.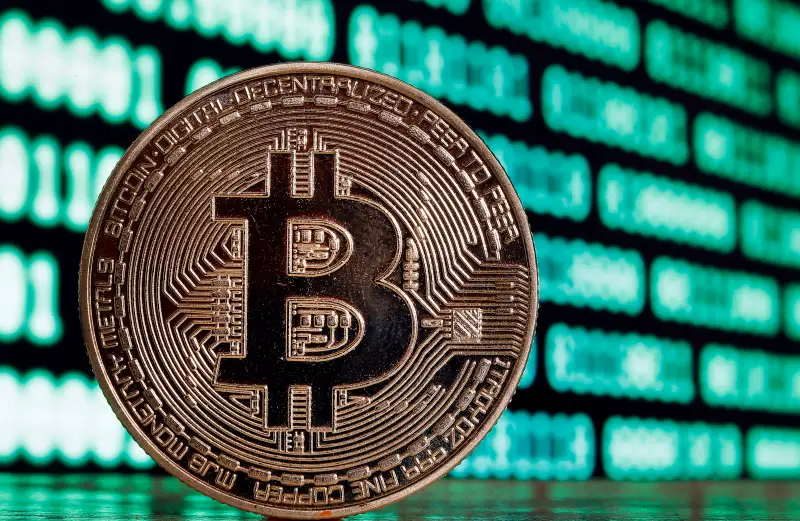 The values of Bitcoin, Ripple, and other cryptocurrencies have been crashing lately, but one analyst is predicting a huge rise ahead for Bitcoin—with a forecast for it to reach as high as $100,000 in 2018.
For that to happen, each unit of Bitcoin, currently worth around $12,000, would have to increase by more than eight times its current value.
That might seem highly unlikely. But the analyst predicting Bitcoin's 2018 surge has been right before. Toward the end of 2016, the Danish firm Saxo Bank released its annual list of "Outrageous Predictions" for the year ahead. In it, the bank's analysts said that Bitcoin could easily triple in value in 2017.
That prediction came true by the spring of 2017. Bitcoin went on to increase from around $900 to $18,000 in the course of the year.
Bitcoin has struggled since the end of 2017. It has plunged on more than one occasion, and its current value is down roughly one-third from its all-time high.
Nonetheless, Saxo Bank analyst Kay Van-Petersen told CNBC on Tuesday that she "wouldn't be surprised" if Bitcoin peaked between $50,000 and $100,000 this year. The pattern Van-Petersen has seen is for Bitcoin to surge in value, then plunge and plateau for a little while, before surging again. Right now, Bitcoin has been "kind of building a foundation," Van-Petersen said, and soon it "will re-rate a bit higher."
Last month, Saxo Bank's "Outrageous Predictions" for 2018 called for Bitcoin to peak above $60,000 this year. But the bank's analysts also say that the Bitcoin bubble will ultimately pop before the year ends. "After its spectacular peak in 2018, Bitcoin crashes and limps into 2019," the bank stated, with each unit of Bitcoin worth only around $1,000 one year from now.
Bear in mind that while Saxo Bank's predictions for Bitcoin in 2017 seem very impressive, the reasoning behind their forecasts was flawed. The bank's analysts said that Bitcoin's rise would occur because inflation and the U.S. dollar would soar, giving investors reason to want to escape mainstream banking systems. This never really happened—inflation has been mild, and the dollar has remained fairly stable.
Instead, investors seem to have jumped onto the bandwagon of Bitcoin and other cryptocurrencies simply because their values have been skyrocketing and it looked like an easy way to get rich quick.
This trend could very well continue in 2018, pushing Bitcoin, Ethereum, Ripple, and other cryptos higher and higher.
How long could the rise last, and how high will it go? No one knows. Bear in mind that billionaire investing genius Warren Buffett said last week predicted "with almost certainty that [cryptocurrencies] will come to a bad ending."
And remember that even as Saxo Bank analysts are saying that Bitcoin could hit $100,000 in 2018, the bank's predictions also forecast for Bitcoin to plunge to $1,000 before the year ends.